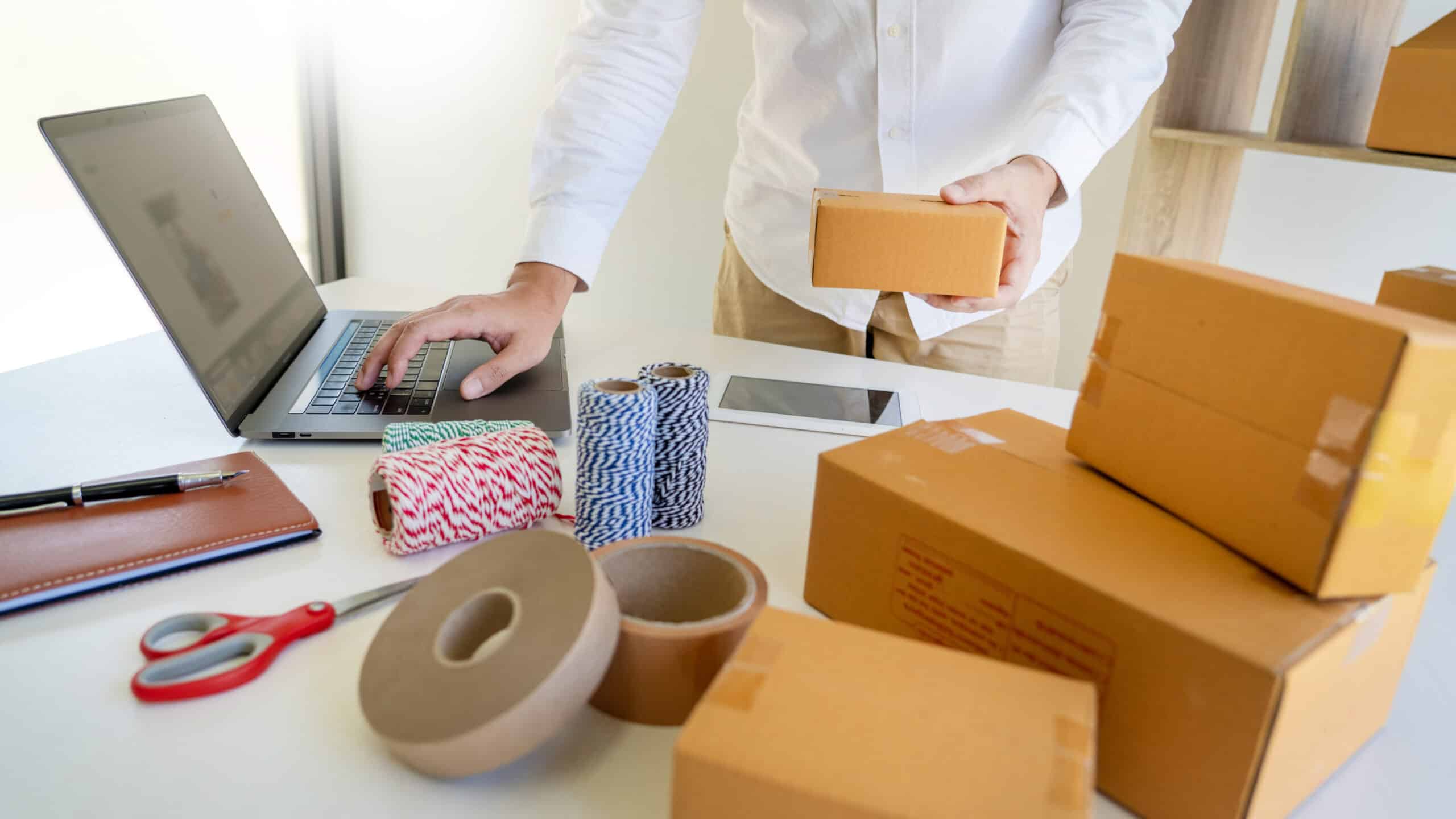 The 4 Best Shipping Companies for Small Businesses 2022
Running a small business involves a number of responsibilities: formulating an idea, generating a product, and marketing it to customers.  Shipping is just as important as any of these steps, and the effectiveness of your shipment can make or break a customer's opinion of your work.  So, naturally, you'll need to make a choice about which shipping service will best suit your business' needs.  There isn't necessarily a one-size-fits-all response, and it will largely vary depending on your package's destination, size, and weight.  However, as you'll come to see, you'll find that some couriers offer superior service in certain arenas.  So with that, here is a breakdown of the best shipping options for small businesses in 2021.
Best for Small Packages, Best Overall: USPS
In terms of best service, relevant to small businesses, USPS offers a number of great options. They offer some of the best shipping rates for small business, the ability to pay, print, and ship online, and even options for direct advertising to potential clients.
On top of overall quality, it's often bandied about that they're the best small package service provider.  USPS First Class Mail offers the most competitive rates for lightweight packages (under 1 lb). For those less weighty media shipments (DVDs, books), you can use USPS Media Mail, specifically.
Allowing for slightly heavier packages is USPS Priority Mail, which is still reputable for excellent pricing.  You can also utilize their Priority Mail Express option for quicker shipments to your customers, more in line with traditional overnight shipping.
Let's not forget USPS Flat Shipping Envelopes, which, if you're shipping out something domestically that adheres to standard sizing, can save you a pretty chunk of change.  These shipping materials can be ordered and delivered to you for free.
Aside from these types of shipments, USPS also offers additional resources that can really push a small business to the next level:
Best for Large Packages: UPS
Anything above 5 pounds and up is considered a large package, and UPS is able to offer the best shipping for small business in this category. More specifically, their UPS Ground service can take your money the extra mile, allowing you to ship larger packages in 1-5 days.
Delving further into their options for small business owners:
Best for Quick Delivery: FedEx
FedEx is often cited as being one of the fastest programs for small business owners.  As they do shipments every day of the week (including Saturday and Sunday), they're able to get deliveries out faster.  Additionally, with features like scheduled pickups and temperature-controlled shipping, you can feel confident your shipment will arrive to your customers as-intended and in a timely manner.
Some services that small business owners might find helpful include:
Best for International Shipments: DHL
As one might expect, DHL takes the lead on delivering exceptional international service.  If your business has expanded outside of the confines of your home country, DHL is going to be an excellent resource for you.
Delivering to more than 220 countries and territories, they're able to ship great distances in a timely manner, most often somewhere between 3-8 business days, worldwide. While it can be scary to release your package out into the world, you can rest in the knowledge that they provide real-time tracking to monitor your package.
Given that their services vary so widely, it's difficult to provide a consistent price estimate for their shipments.  You can use an online shipping calculator to see their rates stacked against competitors, or you can use their own price estimate tool on the DHL website to better set expectations.
Some of their small business services include:
All in all, these four companies are working to provide the best shipping for small business.  Take the time to recognize which options are going to propel your shipments to the next level, and get your product out there!