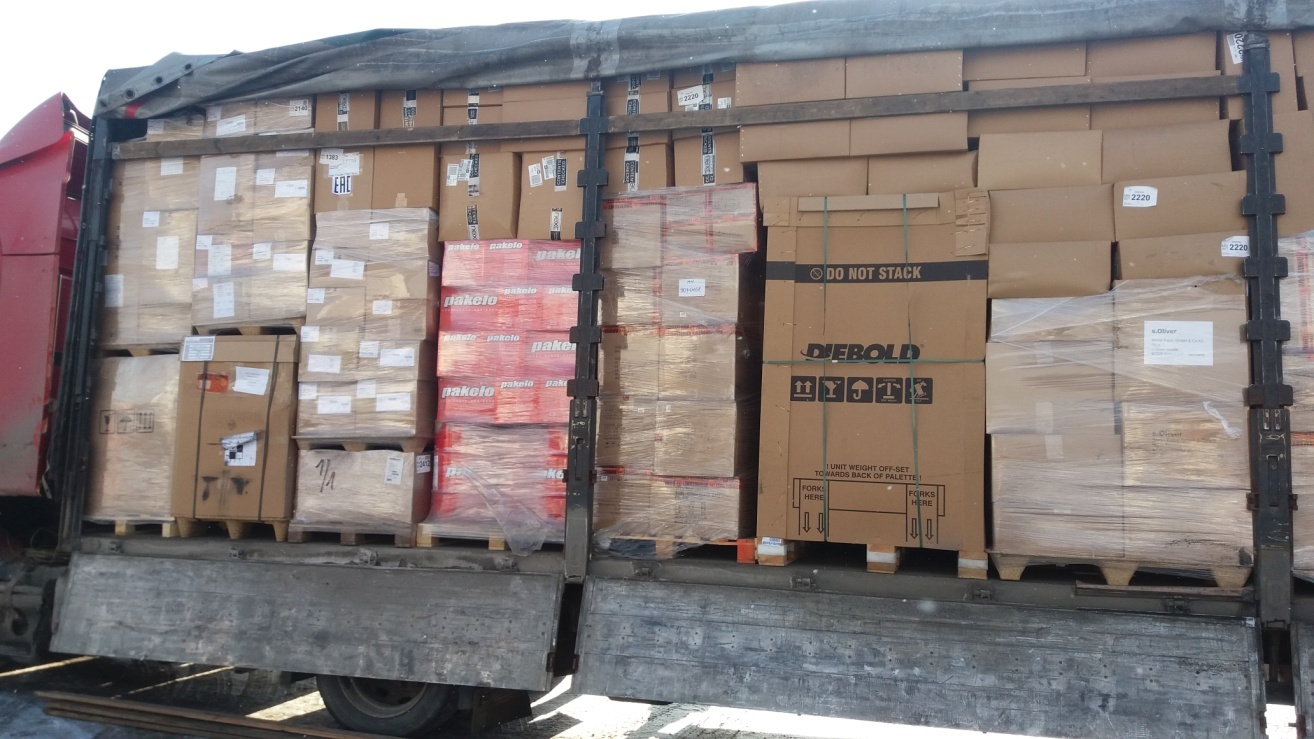 LTL Freight - Setting up a Shipment, an Overview
An overview of LTL freight shipping. From pricing to paperwork.
LTL freight shipments or Less Than Truckload freight refers to a shipment that doesn't fill the whole container of a truck. If you don't need a full 48 to 53 ft trailer to ship your goods, you'll probably use LTL. The service tends to be used for those transporting less inventory or smaller parcels.
Today, the word freight refers to the large quantities of commercial goods that are bigger than the normal size or more than the weight of a common parcel that carriers can handle. For UPS this is anything over 150 pounds and more than 165 inches in length and girth combined. In a typical freight shipment of, for the example of retail goods, they are typically first placed in retail packaging, then into larger boxes called master cartons. Those master cartons are then loaded in pallets. These pallets are then usually loaded onto a freight truck to get to their destination, which may be to a shipping port or warehouse.
There are plenty of carriers that specialize in LTL freight. Many LTL freight carriers also offer various services ranging from lift gate, residential pickups and deliveries, freeze protection, and expidited transit.
If you are planning to set up your own LTL shipment or looking for a complete guide to help you take LTL freight shipping services in the right order, we have you covered here. Whether you are the first-time shipper or need a quick refresher, this LTL freight shipping guide includes everything you need to know.
Before delving into the details of how you can set up your own LTL freight shipment, let's have a brief overview of LTL shipping, its key characteristics, and the reasons that make it a better choice than other shipping services.
As mentioned above, LTL is an abbreviated form used for "Less Than Load" or more often referred to as "Less Than Truckload" freight. The term refers to the transportation of smaller freight that does not need a full trailer to ship the commercial goods. If the weight of your freight is between 150 and 1,5000 pounds, opting for LTL freight is undeniably the best option.
Generally, freight carriers distinguish their services in two types, Full Truckload (FTL) and Less than Truck Load (LTL). In FTL, the carrier fills a full truck trailer with the goods of a single customer. LTL freight, on the other hand, carries commercial goods from different customers in one truck. The truck may make multiple stops to unload the goods to each customer. This is what makes using LTL freight more cost-effective shipping option as compared to FTL operator as you are not paying for the full trailer.
The Shipping industry produces an annual revenue of $700 billion in the US. LTL freight, with its $26.5 billion share is becoming a vital part of the shipping industry. LTL carriers run a network of thousands of hubs and terminals of deliveries and pickups.
LTL carriers typically use van trailers that are enclosed and covered trailers. You can also take refrigerated LTL freight carriers that work with temperature-controlled trucks. These trailers usually are smaller than the trucks with swing doors. Remember that LTL carriers do not move shipment or commercial goods that cannot fit into the pup trailer.
Key Elements for LTL Shipping
When it comes to setting up your LTL freight shipping, it is important to know about its key elements to avoid issues like costly fees, delays, or damaged packaging. If you focus on these areas, they will help you in not only preparation and packaging but in the entire process of LTL freight shipping.
Finding the best price: There are many places online to get quotes for freight, but your best bet in finding both the best price and best service is by going through a freight forwarder. It is often cheaper than going directly to a trucking company because the forwarder has many other clients it can fill that LTL load with. Thomas Net has a directory of freight forwarders, but the best freight forwarders I've used has been ClearFreight. They have worked with me from startup stage to and helped scale up during growth stages. Customer support and pricing have always been top notch. You can always try sites like uShip and Freightos to compare quotes against your freight forwarder. Even if you do get a better price, you may have to do a lot more coordination of the shipment. With a forwarder like ClearFreight, you just let them know your shipment details and they will coordinate the rest.
Providing Accurate Dimensions: Dimensions and measurements are the first phase when you begin the preparation of LTL shipment. It is imperative to take accurate measurements of your freight's size, such as height, width, and length. Remember that the precise quotes of your freight will not only save your time but also help you prevent overspending. Your freight's dimensions also help carriers determine if it will fit in the truck or not as they need to optimize capacity.
Complete Documentation: Like any other contract-based services, LTL freight shipping also requires proper documentation for the smooth shipping process. A BOL or Bill of Lading, in this respect, is one of the important pieces of document in the LTL freight shipping process. It is like a receipt of your shipment you and your carrier must complete by the pick-up time. BOL serves as a contract in the later phases of the shipment process. Your freight forwarder should have the required templates and can help you fill them out.
Efficiently Packaged and Labeled Shipment:Poorly packaged and labeled shipments are prone to damage. Packaging typically depends on the type of shipment you choose. Palletizing and crating are the primary options you can opt for. If you are shipping smaller items, crates with four walls and a sturdy floor makes the best option for them. It holds small items securely. Pallets, alternatively, come with a flat bottom deck that you can easily stack up on top of another pallet. Besides this, pallets, with its compact size, are extremely easy to store in the truck and are easily moved with a forklift or pallet jack. Both pallets and crates are useful when it comes to maximizing capacity. Using these packaging options for your commercial goods help you prevent loss to your shipping items. However, make sure to place heavy items at the bottom of the crates or pallets and light items on the top. Don't forget to put labels on each packaging. Plus, your package should have BOL on it when you ship it. Properly packaged shipping items with labels can make your LTL freight shipping hassle-free for the receiving party as well.
Freight carriers often provide additional service options that might be applicable to your needs. These options often come with an additional cost.
Expedited or Hotshot Freight: If you need your freight there as fast as possible, you'll need to request expedited service, which is also often referred to as hotshotting. With hotshot freight, your carrier might not use a regular container truck. It is often a flatbed, a pickup pulling a trailer, or even a van if your master cartons are small enough. Whatever it takes to get your product to its destination as soon as possible with no unnecessary stops.

Liftgate fee: If your origin or destination locations don't have a loading dock, you will need to add a liftgate. Think of a lift gate, or tail lift, as an elevator on the back of a truck. You use a pallet jack to move cargo from the back of a truck to the ground, allowing you to unload it without the truck needing to back up into a loading dock. This add-on can cost between $35 to $100.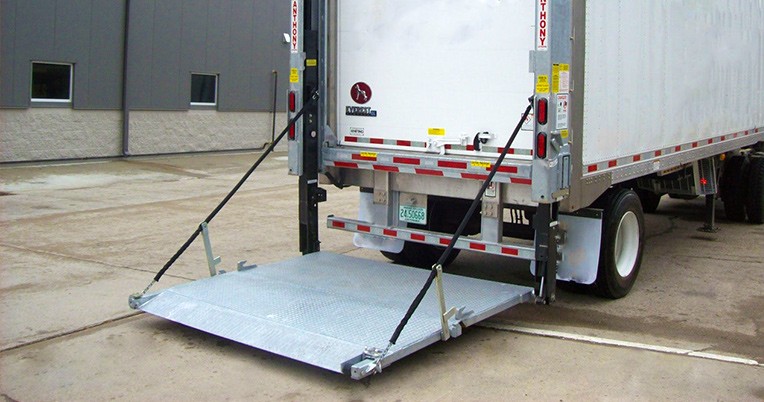 Inside Pickup and Delivery: Inside delivery of freight is a helpful option if you don't have a pallet jack or forklift. For an additional fee, the delivery person will take your pallet through the threshold of your door. If it is a business, this generally means it will be left just inside the door. If it is a residence, it will typically be put on your driveway, in a garage, or other convenient place, but they will not bring it into your home. Be sure your doors are wide enough for your shipment. Drivers will not break down a pallet for you just to get it through a door or narrow hallway. Extra steps like home delivery are usually reserved for white glove services which require two people.
Utilize a freight forwarder to get the best prices, and save yourself some headache. All you need to do is provide your freight forward with your origin and destination addresses as well as dimension and weight of your pallet or cargo. They will then coordinate all the scheduling of the trucks and pickup for you. They will also help you fill out your paperwork properly.
Also be aware of the other services you may need, such as a liftgate service. LTL freight is generally pretty straight forward, and not too much different than a parcel shipment you'd do through UPS or FedEx. The main difference is the size and weight of the cargo. Overall when it is about shipping commercial goods through LTL freight shipping, you need to execute each of these elements and steps properly. In case you miss a step, it may lead to issues like unnecessary delays.