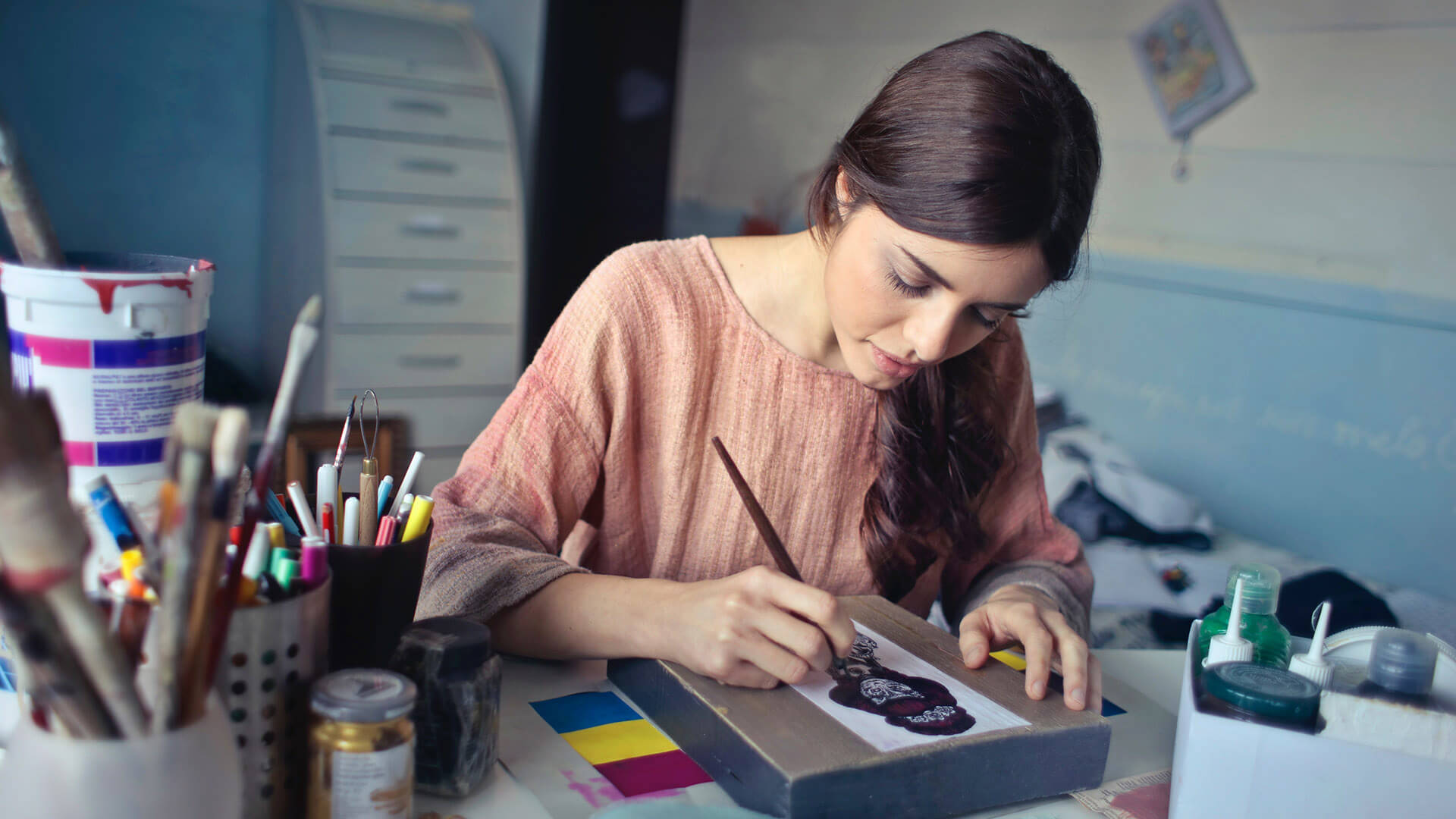 Cost efficient small business shipping
Updated:
•
Published:
•
15 min read
This is a guide for creating a cost effective and streamlined shipping operation.
E-commerce has experienced phenomenal growth over the past decade, with around 2.13 billion people (roughly 25% of the global population) making online purchases in 2020 alone.
However, small businesses have a lot at stake when it comes to dealing with online orders. A small e-commerce store also needs to keep check of its expenditure as it already operates under a strict budget.
As a small business you must consider all viable options to reduce costs without making any compromises on the quality of service. One such unavoidable expense that significantly increases costs is that of logistics, i.e., delivering products to destinations quickly and efficiently.
Whether you have a small business with a few orders that need fulfilling every week or a big business with a significant daily sales flow, good shipping options and solutions can help it run more cost-effectively.
Here is an in-depth guide that provides expert insights into shipping solutions that are just right for your e-commerce business.
Comparison shopping for the best shipping rates is perhaps the only way to ensure that your business gets a good deal. It can require a considerable investment of time if you visit each carrier's site one at a time.
To skip the tediousness, you can calculate the costs of UPS, USPS, and FedEx rates on one screen using our shipping calculator on the home page.
This calculator will give you the prices of the major carriers showing their retail rates and discounted rates. You can learn more about getting shipping discounts here.
Signing up to ShippingEasy a simple way to get discounts from USPS, UPS. Just sign up to their free account. They have pre-negotiated rates. This is perfect if you are just starting out or don't have enough shipping volume to negotiate lower pricing with an account manager.
When shopping for the best rates, focus on one or two specific package sizes that apply to your business – wildly comparing quotes won't lead you anywhere. So first list your bestsellers, and then create comparisons using the shipping calculator on our home page, or by going directly to each of the individual carrier sites for quotes. Going to the individual carrier sites will give you retail pricing, so you will be paying more if you decide not to use shipping software.
USPS shipping quote page (USPS is good for light shipments). USPS is generally the cheapest for smaller shipments. It's hard to beat First-Class pricing for anything under 16 ounces. Consider using their flat rate boxes if you ship heavy items.
UPS shipping quote page (UPS is good for heavier shipments). UPS Ground pricing (using discounted rates through shipping software) is good for items between 1 and 20 pounds. It is not the cheapest, but for a few dollars more, you get 4 days shipping vs the 7 days of USPS Parcel Select. If you don't mind the longer ship time, stick with USPS as it is the cheapest between 1 and 20 pounds. UPS Ground wins out in price and speed for anything above 20 pounds.
FedEx shipping quote page (FedEx is good for fast deliveries if cost is not an object)
Also, keep in sight other variables such as distance, destination, and other parameters when comparing costs. Get quotes using areas you ship to most often.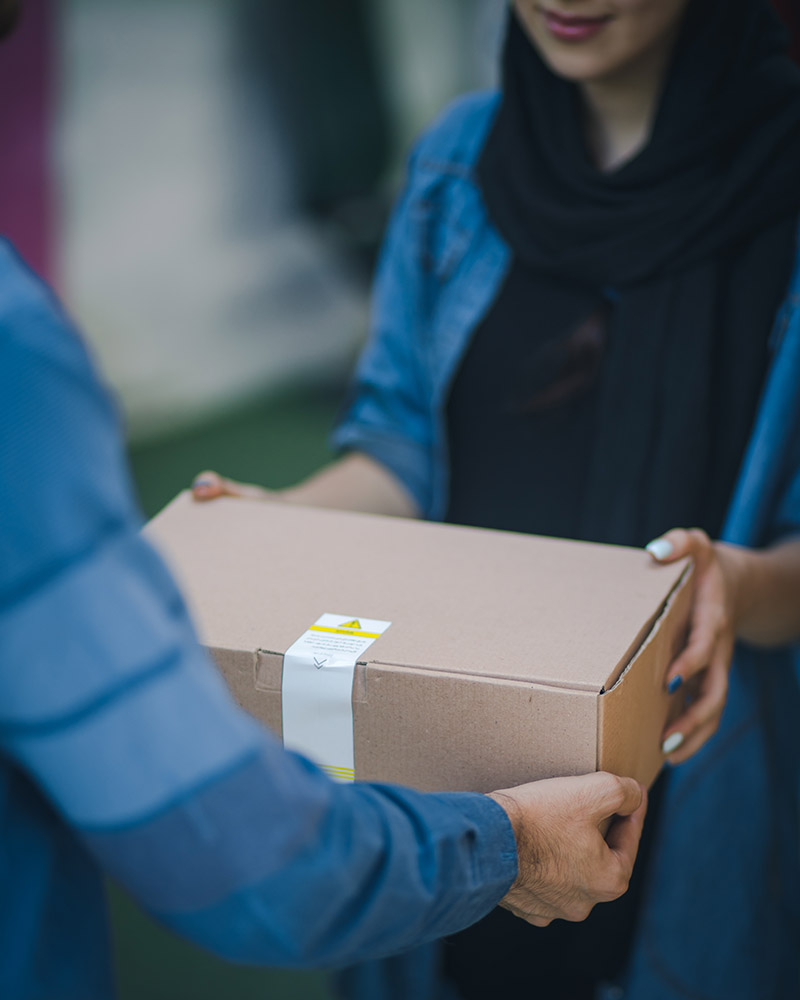 The shipping options offered on your website can go a long way in ensuring excellent customer experience. In fact, research shows that 77% of potential buyers abandon an online purchase if faced with unsatisfactory shipping options.
Here are some of the most common shipping options offered by e-commerce businesses:
75% of American buyers expect online retailers to offer free shipment – so there is no escaping this option. But just because it's free doesn't mean it's bad for business.
You can give buyers this option as a short-term promotion on a few products that you want off the shelves quickly; or tie it in with a minimum order amount.
With this method, you can charge customers the exact amount it'd cost you to ship the item to them, and they get to see the real-time carrier rates at checkout.
Your e-commerce software can usually pull the data directly from the shipping carrier's website, and let your buyers calculate the shipping prices automatically. If not, you can use software that integrates with your e-commerce platform such as Shipstation or ShippingEasy. They offer multi-carrier options, so your customer can choose the shipping option they prefer.
This entails having a predetermined amount charged to the customer, regardless of how big or small their order is.
It works only if all your items of similar weight and size, otherwise you'll end up overcharging or undercharging your customers.
The younger customers now expect to receive their online orders on the same day or within two days at most – all thanks to Amazon Prime.
These expedited shipping options are great for building client loyalty, but take a lot of preparation, technology, resources, and reliable service partners to pull off – commit carefully. It may mean moving your warehouses closer to a shipping hub or relying on 3PLs with multiple warehouses. Amazon itself offers a fulfillment service.
Smaller businesses find it challenging to ship internationally because of the different customs, tariffs, tax policies and regulations, etc. in countries across the globe. Customers often have to be informed of additinal duties they must pay when they retrieve their shipment, or this can be absorbed by you, the seller.
Renowned international carriers like FedEx, UPS, and DHL step in. These companies have many years of experience with international shipping. They are able to get a shipment through customs and they offer door-to-door delivery, package tracking, and insurance services in many countries. Tracking may not always be accurate with USPS as relies on treaties and partnerships established by the Universal Postal Union.
If you ship internationally, EasyShip provides discounted DHL rates.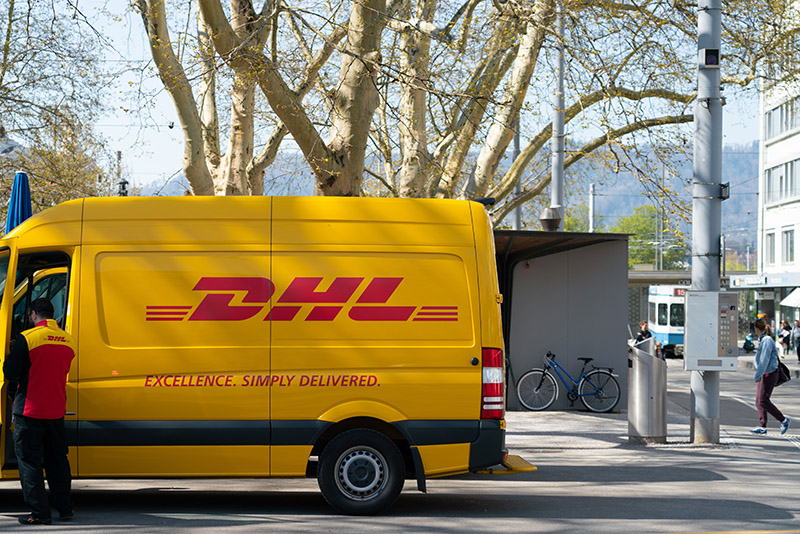 We cannot emphasize this enough: finding for the right shipping services for small businesses is an important component to success. You have to ensure the costs are predictable and that your customers get a consistent and positive experience.
So, what are the options?
Well, there are plenty. However, to make this easy for you, we have picked the top services that operate through out the United States for you to choose from. If you use a multi-carrier shipping solution like ShippingEasy, you may find that it is advantageous to use all the carriers, and not have to pick just one. You can choose the the best priced carrier at the time you are fulfilling the customer order.
However, sticking with a single carrier may be operationally more efficient for you. Below are some generalizations of the top carriers.
USPS, or the United States Postal Service are the guys who deliver your mail every day. They also do a great job shipping packages at excellent rates, especially for smaller items.
Take for example a 9" x 6" x 2" package weighing 14 ounces. Shipping it from San Francisco, CA to New York, NY $6.78 using USPS First Class Mail. Using UPS would cost you $9.17.
USPS also has special flat rate boxes. If you have an item that is heavy and can fit in a flat rate box or envelope, you can save a significant amount on shipping costs.
Heavier packages between 1 and 20 pounds can also be cost effective using USPS when using their Parcel Select service, especially when you take advantage of their commercial rates when using services like ShippingEasy.
FedEx is best known for its overnight shipping facility. In other words, for a nominal price, you can ship the packages to the rightful owners in as little as 24 hours. Starting January 2020, FedEx will deliver to most residences 7-days a week. Other carriers do not offer delivery on Sundays.
The company also offers a rewards-point system where your business can earn rewards for shipping. If you're a thriving e-commerce business, you can quickly add up to these reward points and may even enjoy discounts on various services, similar to earning credit card points. Speaking of credit cards, American Express cards often offer FedEx discounts. The discounts show up in your Amex dashboard, and you will have to elect to add them to your card. Refer to our shipping discounts page for more details.
Other augmented services include temperature control for shipping food, and packaging help, etc. They also have FedEx stores where you can dro-off packages. Most Walgreens are also available as a pickup and drop-off point.
While USPS is good for light packages, UPS is often cheaper for heavier packages. Take for example a 36" x 20" x 25" package that weighs 27 pounds. Shipping it from Rochester, NY to Spartanburg, SC and using USPS Parcel Select, which takes 7 days to deliver, it is $174.15. Using UPS Ground, it only takes 3 days to deliver, and costs $88.02.
Shipping prices tend to fluctuate, so always check the UPS calculator on our home page to make comparisons for your situation.
One of the main reasons why smaller e-commerce businesses opt for UPS for shipments is that it has many drop-off locations in the form of it's brick and mortar UPS Stores and UPS Dropboxes. Many, but not all, CVS locations are UPS pickup and drop off points as well.
In addition, UPS has an eFulfillment service helps SMBs centrally store their products with them, as well as ship these products as the orders come in. So you can run your site, and leave everything from order fulfillment to shipping entirely to UPS.
A key concern for SMBs (Small and Medium Sized Businesses) are the expenses related to shipping and handling, especially when shipping internationally. DHL is best used for packages going overseas. Their services are reliable in Europe and Asia, and is a reliable and cost effective. USPS may be cheaper, but it's tracking is lacking when it comes to international.
DHL offers an online quote generator that not only provides accurate quotes for shipping rates but also shipping times. DHL also offers brokerage services – wherein for a minimal amount, DHL experts get your packages through customs and onto to the destination without delays. You can insure the shipment for further safety and your satisfaction.
Zeroing in on what may be the perfect shipping solution can be a nerve-wracking task.
Account for the following factors when looking for the right delivery company for your e-commerce business:
Weight
Delivery services have set pricing models that use the size and weight of a parcel to determine the costs of shipping it.
Find a courier that offers a range of options for package sizing that's suitable for your products. Many delivery agencies follow a pricing model according to the size and weight of each parcel.
However, if you have a heavy product that is small and compact, look into flat rate shipping options. USPS, FedEx, and UPS all offer flat rate options. You will usually have to use their supplied flat rate shipping box, though UPS allows customers to use their own packaging.
International Shipments
Your shipping service should not only offer upfront transparent rates to you but also help you figure out the customs and regulations landscape of the destination country. You may have to attach documents to make sure that the package makes it through.
Be upfront to the customer by offering them info on international shipping costs, and let them know clearly that you won't be held responsible for customs duties.
Delivery Times
The right shipping company will get the products delivered as soon as possible – but you (and the customer) may have to pay added costs for overnight shipping.
2-day shipping done cost effectively may be accomplished by outsourcing to a third-party logistics company (3PL).
Packaging
Do they offer sustainable packing products, e.g., boxes made from recycled materials? Can you use your own shipping boxes or will you have to use carrier branded ones?
Is their packaging easy to open? Do they offer branding services? You'll want to think about your customer's experience.
Returns
Does your carrier provide the ability of adding printable return labels to all packages? Some carriers will offer this as an additional service. Other times you can instal automated RMA software on your e-commerce platform or employ a reverse logistics service.
Make sure that the carriers can also help with the collection and returns, so your business doesn't suffer losses unnecessarily. This could be in the form of free pick-ups, or plentiful drop-off facilities.
If you are just starting out and doing all the shipping in-house, you'll soon realize that shipping and packaging can be a bit of hard work. To make matters easier, consider using some of the following:
Shipping status tools to automatically notify customers as well as the company regarding order status (usually built into your e-commerce software that you can enable).
Order processing software for order management, batch shipping label printing, custom branded tracking pages, etc. Software, like ShipStation, can do this.
Inventory management tools and software to efficiently keep track of what products you still have available, alerting you of when new orders to suppliers need to be placed. Inventory software can also help with reporting on which products are selling the best.
Task management software to ensure all team members know what is expected from them. Assign tasks and schedules for your warehouse.
You'll also need a few physical tools to make sure that the shipping process for your online business goes smoothly. These include:
A shipping scale so you can accurately weigh the packages and save money on postage. If you sell light items, a food scale might be the better (and cheaper) route. If you ship large boxes, get a scale with a digital read out that is not attached to the scale itself. Here is an example(paid link) .
Shipping boxes that your products fit in. Know that most shipping companies charge according to the size and weight of a package, so keep it as small and light as possible, yet still strong enough protect your merchandise.
Void filling and cushioning helps protect the products from damage. Get a bubble wrap for more delicate items, but if you sell durable and sturdy products, even newspaper can do as a filling.
A thermal label printer can be rented for a few dollars per week, but you are better off just buying one(paid link) . With the right software, such as ShipStation or ShippingEasy, you can print hundreds of labels a day instead of wasting time using a regular printer and taping them or even worse, handwriting labels one at a time.
Packing tape secures the packages, and you can find it cheap at stationery stores. Or get fancy with an automatic gum paper tape dispenser (this is the kind of tape you'll see on your Amazon shipping boxes).
Once you have all your supplies, find an area in your workspace dedicated to shipping. You'll want a table set up like an assembly line. Have boxes on one end, and tape and printed labels at the other end. Print out all the orders, pick the items from inventory, then pack them for shipment.
The less decisions you have to make during packing and shipping, the easier and faster it will be. You'll want to keep organized and develop a habitual process. This also makes it easier to train others as you scale up and hire more employees. With everyone packing and shipping the same way, you keep customer experience consistent and it's easier to make adjustments to improve your process.
Shipping is a core element for e-commerce businesses. As an owner of a small business, your objective should be to scale your small e-commerce business efficiently into a large corporation.
Whether you choose to ship in-house or utilize the services of a 3PL, prioritize customer expectations as your primary motivator. They should be at the center of every shipping decision you make for your business.
It'll only take a few operational changes to transform the shipping process at your company. So don't give up – take your time to create sound strategies that can help your business enhance efficiency, decrease shipping times, and also manage costs. Don't forget, as your volume increases, you will have more leverage to negotiate lower rates from your carriers.