How to Schedule the Pickup Service?
Be sure you have your items packed and have attached a shipping label with paid postage before pickup.
To buy a shipping label you can head to USPS Click-N-Ship, or sign up to a service like Shippo to get discounted USPS rates. (Use our exclusive coupon code JUSTSHIPIT to get a $10 credit on Shippo after shipping 2 packages). Follow their instructions and attach the label to your package.
To schedule the pickup service, you can visit the USPS website. Select the pickup option you are interested in. You can also leave a note in the online form to let your postal carrier know where they can find the package, whether it is on the porch or if they need to go knock on your door.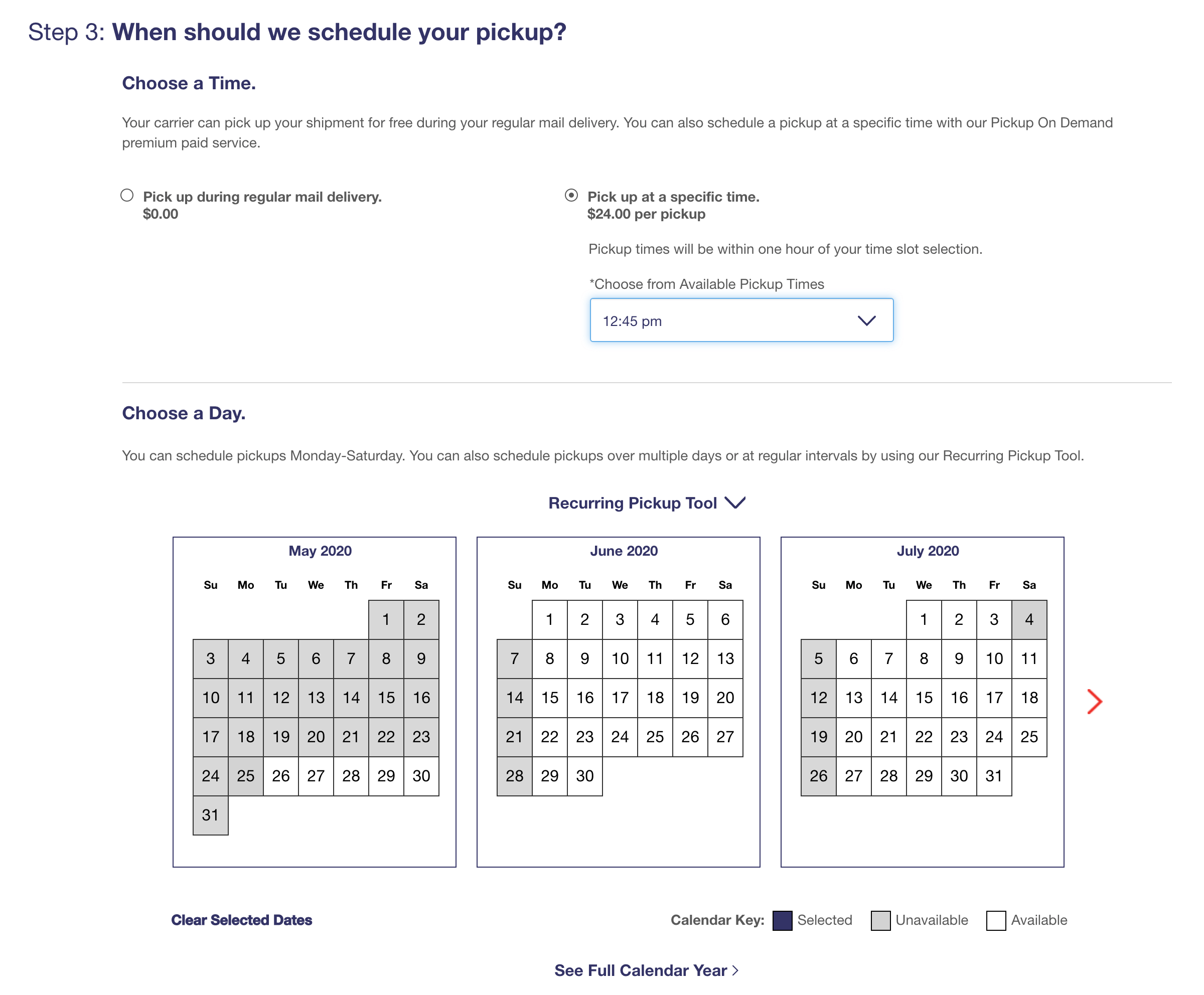 Know that the 'Pickup On Demand' and 'Package Pickup' services are only available from Monday to Saturday on regular workdays only. You can make requests on a holiday or a weekend, but the pickup will be scheduled for the next postal delivery day.
Select the "Time Available" option on the website, i.e., an estimated time range at which the package will be ready for pickup.
Ensure that you use the correct address with complete shipping labels and have paid the postage and fee. The return address on the mail must be the same as the pickup address; otherwise, the item may be routed to another local Post Office.
In case you want to reschedule the pickup request, log back into the account, and you can delay it by up to 3 months.
Moreover, if you want to modify the pickup details such as weight or volume of the package, you can log in to the USPS website and follow the prompts to edit the details.
Just make sure that your parcels qualify by USPS standards of postage, size, and weight, etc. This includes volume and secure packaging for fragile things.