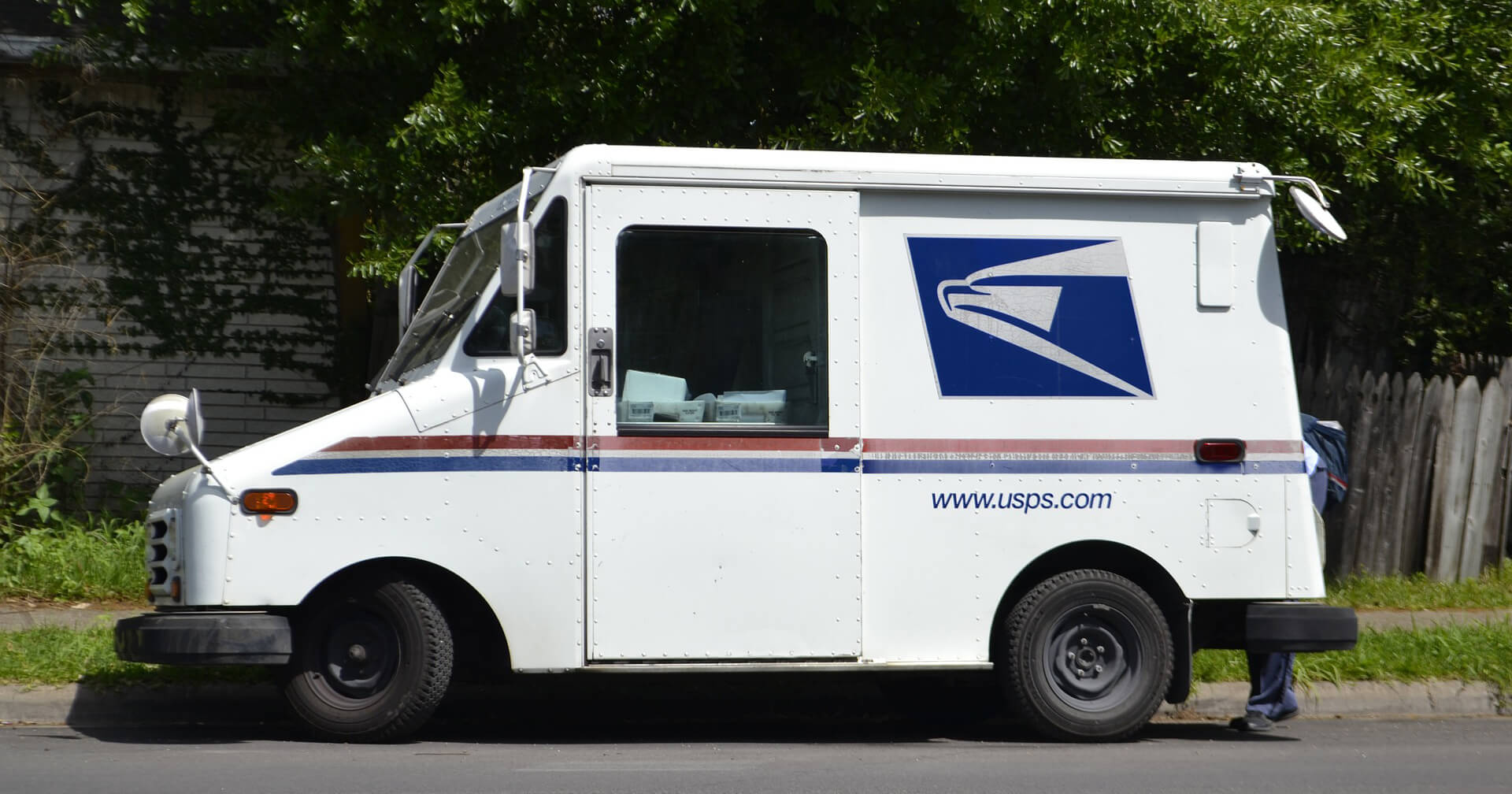 How to schedule a free USPS Pickup
Have a package to ship? Avoid having to go to the post office by scheduling a pickup!
Pickup services are a standard feature offered by many shipping companies. Companies like UPS and FedEx will charge a pickup fee, but the USPS offers it at no cost!
The USPS calls it their Carrier Pickup service – it lets you arrange to have your parcels and packages picked up by a letter carrier. If you are using any of the following services to send your mail, pickups are free:
Priority Mail
Priority Mail Express
Priority Mail International
Global Express
Priority Mail Express International
It is also possible to use this service to have other packages (for Media Mail and Select Ground Parcel, etc.) picked up as well – but you'll have to make sure that these are accompanied by at least one Priority Mail, Priority Express or an international package.
The good news is that you can have as many parcels as you want picked-up at a time. However, each package should weigh less than 70 lbs.
You can schedule the pick up at any time that is convenient for you, from your home or office.
The postal service can pick up your outgoing mail in these ways:
If you are mailing via Priority Mail Express, Priority Mail, or the First-Class Package Service, then you are eligible for the free Package Pickup Service. You can request a pick-up on the USPS site at no charge.
This service lets your mail carrier know that you to have your packages ready to be picked up. A USPS carrier will do the pick-up at the same time as delivering your mail. The service is free as long as they don't have to make a special trip just to pick up your mail. This also means that you cannot schedule a specific time for pick-up. You can schedule the day, but not the exact time.
Commercial items and international items also fit the eligibility criteria of Package Pickup Service. Military mail shipments can also use the package pickup service.
This service is meant for pickups scheduled for a specific date and time outside of a normal mail delivery.
Just head on over to the USPS website here and fill out your pick-up address. Choose the 'Pick up at a specific time' option. You'll be asked to register or sign into a USPS.com account to enable billing. Once you are logged in you will be able to select a time and then the day for pickup. It will charge you a fee per trip regardless of the number of items scheduled for pickup.
You can pay postage online and deposit your package in any USPS collection box if the package can fit in the collection box and is 13 ounces or less. The collection boxes are the blue freestanding boxes with the USPS logo you occasionally see on street corners.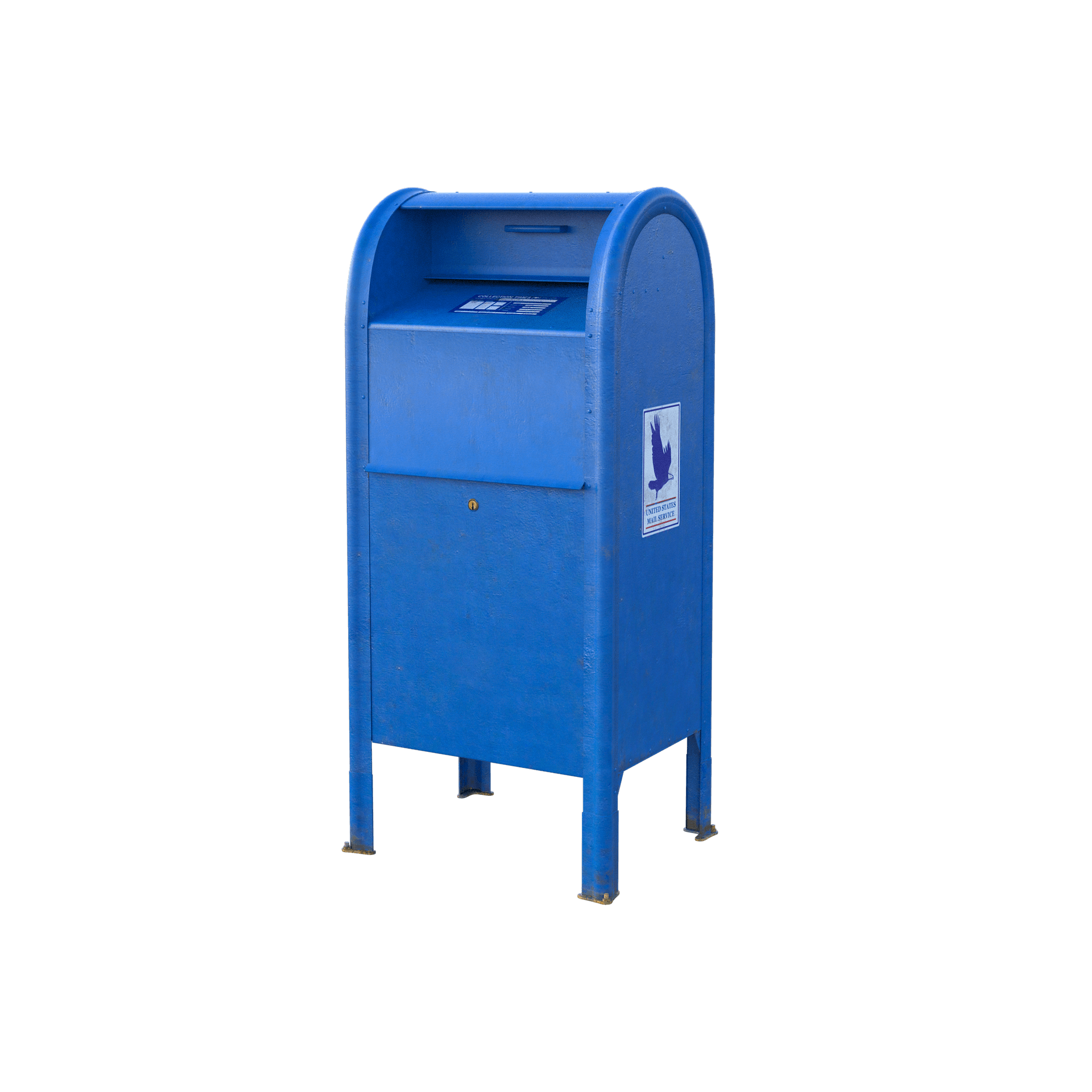 Additionally, you can personally hand over this pre-paid mail to a carrier or a designated employee of USPS who is responsible for regular collection duties. Post offices also have an area for drop-offs so that you don't have to wait in line if you already have a prepaid label.
Be sure you have your items packed and have attached a shipping label with paid postage before pickup.
To buy a shipping label you can head to USPS Click-N-Ship, or sign up to a service like Stamps.com to get discounted USPS rates. (Use coupon code STAMPS100 to get a special postage offer of $100 value). Follow their instructions and attach the label to your package.
Once you have a paid shipping label, schedule the pickup service. You can visit the USPS website to schedule online. Select the pickup option you are interested in. You can choose to have your package picked up during regular mail delivery, or choose a specific on-demand time. You can also leave a note in the online form to let your postal carrier know where they can find the package, whether it is on the porch or if they need to go knock on your door.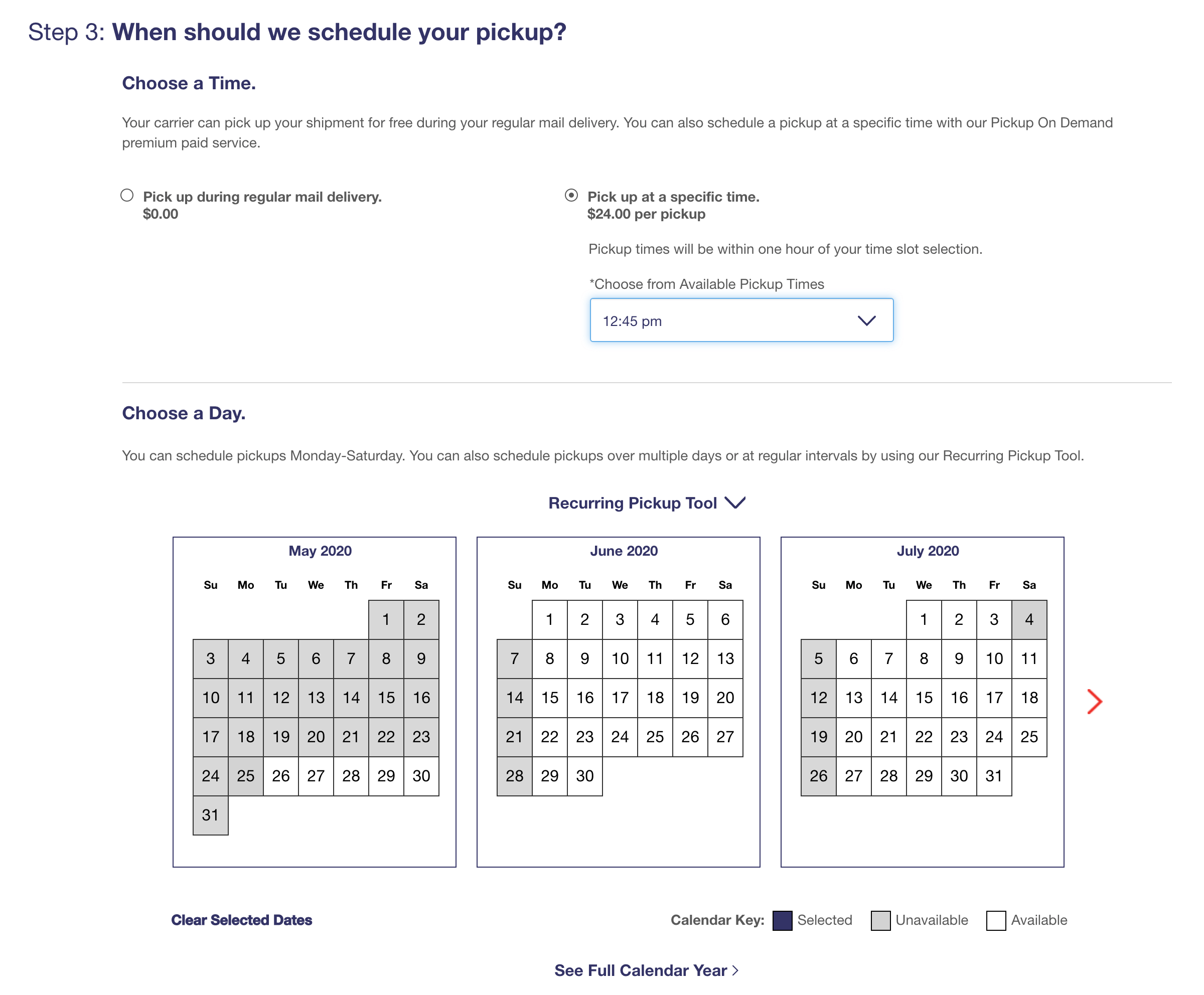 Know that the 'Pickup On Demand' and 'Package Pickup' services are only available from Monday to Saturday on regular workdays only. You can make requests on a holiday or a weekend, but the pickup will be scheduled for the next postal delivery day.
Select the "Time Available" option on the website, i.e., an estimated time range at which the package will be ready for pickup.
Ensure that you use the correct address with complete shipping labels and have paid the postage and fee. The return address on the mail must be the same as the pickup address; otherwise, the item may be routed to another local Post Office.
In case you want to reschedule the pickup request, log back into the account, and you can delay it by up to 3 months.
Moreover, if you want to modify the pickup details such as weight or volume of the package, you can log in to the USPS website and follow the prompts to edit the details.
Just make sure that your parcels qualify by USPS standards of postage, size, and weight, etc. This includes volume and secure packaging for fragile things. Benefits of USPS Pickup Services
Pickup services make it easier for small businesses to have their packages collected in bulk and shipped over for customers. At the same time, this service lets businesses facilitate their clients a convenient way to return items.
But this can only be possible if the merchant provides them with Merchandise Return Service (MRS) or Parcel Return Service (PRS).
In fact, the people who are concerned about the environment can conveniently recycle electronic devices or other materials using the pickup services.
Businesses can also utilize these services to recall any product that does not meet the size or weight criteria for mailing. But that is possible with the provision of MRS or PRS by the manufacturers.
Moreover, pickup packages are compatible with domestic mailing services, including Priority Mail and returns. At the same time, they can also be used for international packages that are picked up by the letter carrier only if it displays a complete shipping label along with proof of online payment of postage.
In case you have large volumes of outgoing mail, you may even qualify for lower postage prices. You can go to their website to learn about commercial mail pricing.
USPS is a competitively-priced postal service that offers a range of free and economical pickup solutions.
With UPS or FedEx, you may need to pay to schedule a pickup service. This is the reason why many people hesitate to use UPS pickup services.
Also, in recent years USPS has worked very hard on improving its services, ensuring reliability and on-time delivery rates. This makes USPS the most affordable and reliable option when it comes to pick-up services.
USPS is by far the best option for pickup services when compared to other options like FedEx and UPS. You can easily track the delivery status of your pickup items through the USPS tracking services.
These services reliable and conveniently priced, making them a superb option for local small businesses.
As long as you take care of the standards for packaging, labeling, and other mailing options, this is an excellent service!