The locations that sell postage stamps.
The official USPS site has become increasingly useful. When you head to their locations page, and enter your zip code, it will display all the places that sells stamps near you.
As you can see from the screenshot below, you'll see grocery stores and pharmacies also selling stamps. To indicate that they are not a full service post office, meaning you can't send items or apply for a passport from there, there is a label specifiying "Stamp Booklets Only".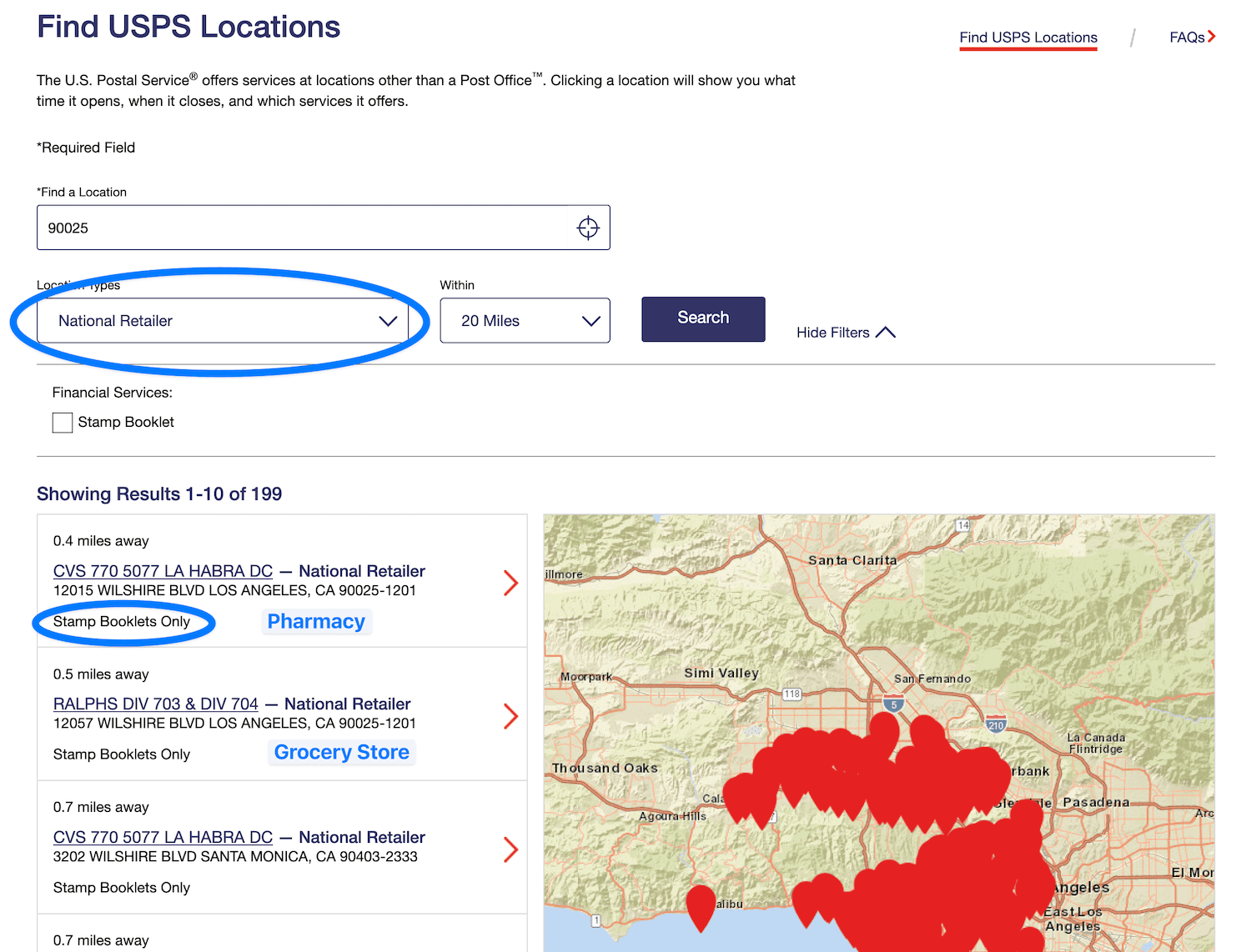 Postage stamps are manufactured to be sold by the United State Postal Services (USPS). Initially, the only place you could find postage stamps near you was to head to your nearest post office, but in an effort to make it easy for people to access postage stamps for their mailing needs, the USPS decentralized its services. You can now access postal services online, at financial institutions, and at local retail stores. So if you've been wondering, "where can I buy stamps near me?" you'd be wise to check with the supermarkets or drug stores in your neighborhood. However, these are not the only locations outside of the post office where you can buy postage stamps near you.