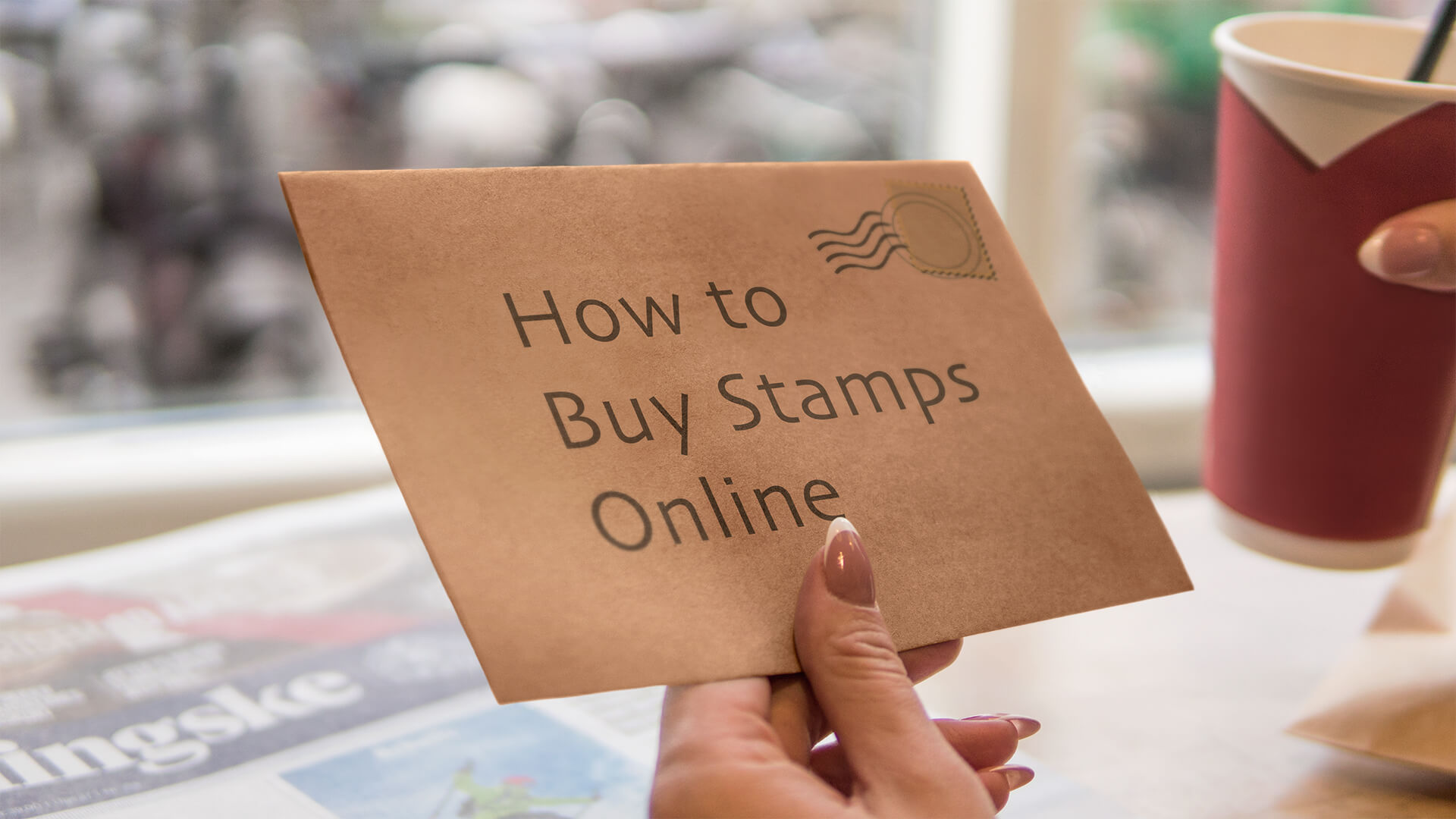 Buy Stamps Online (books or a single postage stamp)
Updated:
•
Published:
•
3 min read
Get Stamps Delivered. Or Print Them Yourself.
We show you the places that sell postage stamps online. We also show you how to buy a single stamp online that you can print yourself.
Books of postage stamps online are fairly easy to find. Buying a single stamp online is a bit more difficult, but we will show you how it is done while also saving you some money.
Books of Forever stamps usually come in books that contain 20 stamps, or a coil that contains 100 stamps. Other types of stamps, such as Priority Mail or Global Stamps, will come in sheets that are usually configured to have 4, 10, or 20 stamps per sheet.
You can get standard postage stamps delivered to you from the following retailers (this site may receive a commission if you purchase through these links):
Chances are that you will not be able to buy just a single physical stamp online. The amount of work to fulfill and deliver just one individual stamp would not make financial sense. One 63 cent stamp would require multiple dollars of overhead including packaging, shipping, and labor costs.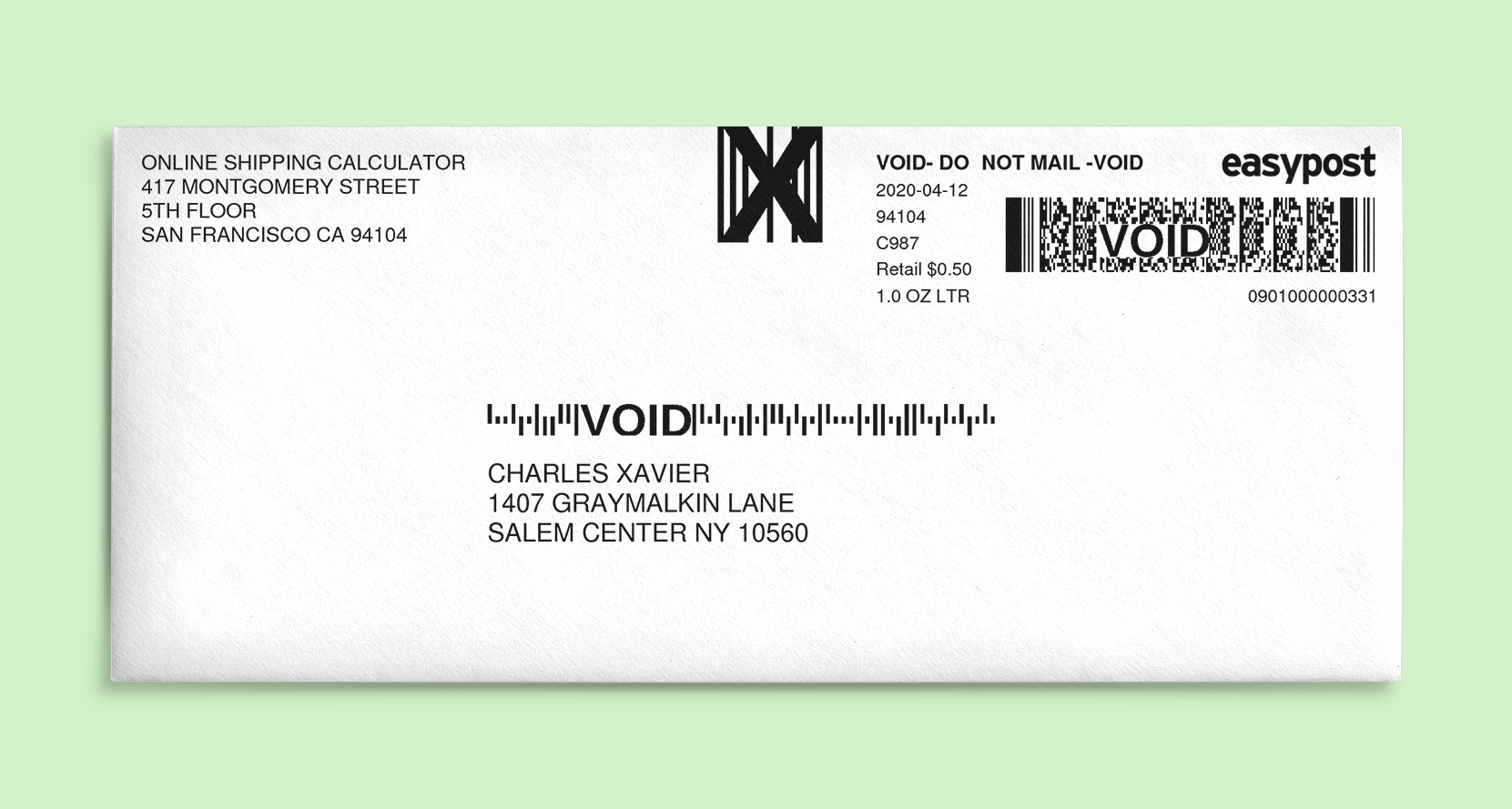 However, it is possible to buy just a single stamp online that you can print using your home printer.
If you rarely mail envelopes or just tend to misplace your book of stamps, you may just want to buy a single postage stamp one at a time as you need it. This is pretty easy to do in person, just head to your local post office and either wait in line and ask for a single stamp, or head to the APC to buy a single stamp from the machine.
To buy a single stamp online, you can use one of the following shipping software:
Stamps.com: Sign Up and Get a Special Postage Offer of $100 Value at Stamps.com! Use Code STAMPS100
These are provide you with an easy to use web interface where you can buy one stamp at a time. Below is a screenshot from Stamps.com.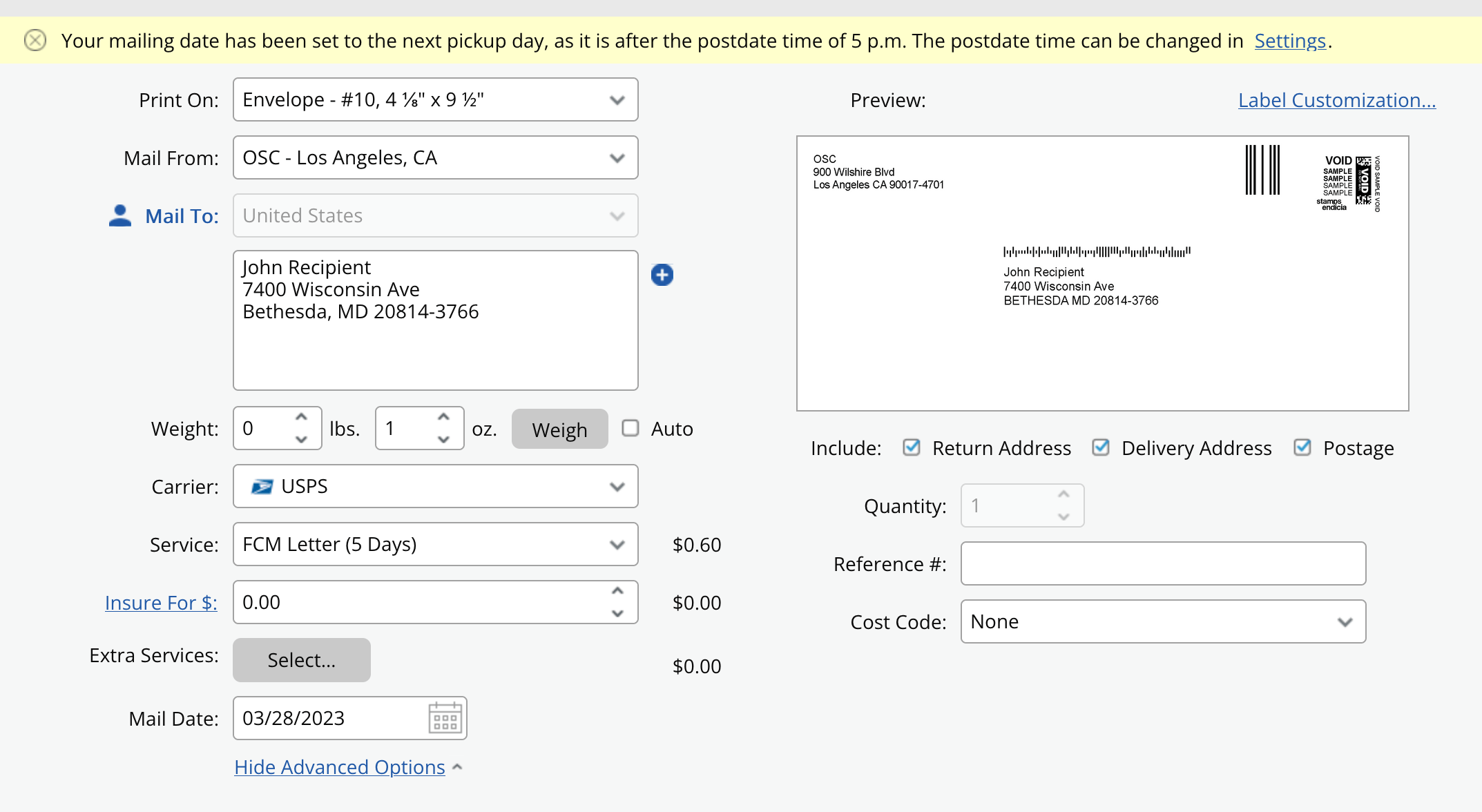 It is pretty straight forward, you just enter your "To:" and "From:" addresses into the software, and it will print all the necessary info, including a barcode and postage stamp onto your standard number 10 envelope. Stamps.com lets you print on other sized envelopes. It also offers discounted postage as well. You'll be paying 60 cents instead of 63 cents for a standard First-Class letter.
Shipping software also lets you add your own branding to your envelopes. Below is the Stamps.com interface that lets you add your own graphics to envelopes or shipping labels.