How to Buy a Single Stamp Online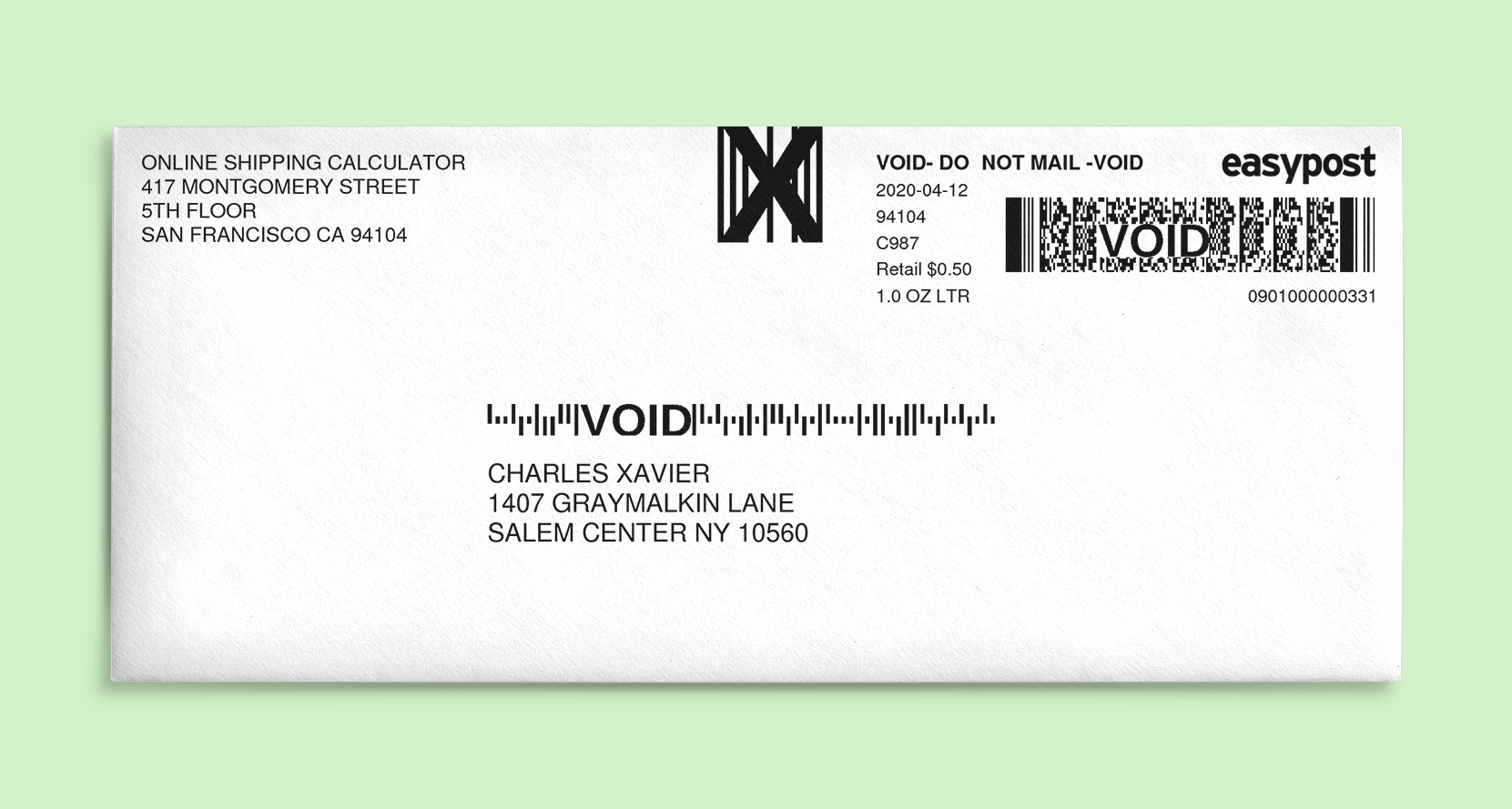 If you rarely mail envelopes or just tend to lose books of stamps, you may just want to buy a single postage stamp one at a time as you need it. This is pretty easy to do in person, just head to your local post office and either wait in line and ask for a single stamp, or head to the APC to buy a single stamp from the machine.
To buy a single stamp online, you can use Easypost, a service that lets software developers integrate postage capabilities into their apps. Below is a tutorial on how to set up your account and use a program called Postman to buy your stamps. Postman isn't actually related to shipping. It is just a name given to a tool to help software developers test their APIs. We will repurpose this tool to buy stamps from Easypost. In short, Postman allows us to take advantage of Easypost without having to know how to program.
It's easy to buy a single stamp from the local post office, but that requires you take a trip and stand in line. If you are anything like me, you are looking to save yourself some time without having to leave the house. With Easypost, you can buy a postage stamp online, then print it directly onto your envelope. While it doesn't look like a traditional stamp, the barcode is equivalent to a First-Class domestic stamp. There is also another caveat. Easypost requires that you find the account initially with $20. This is more expensive than a book of stamps, so if you are looking to save money, this isn't the most economical way to go. You will save money in the long run as the stamps are cheaper, but the initial upfront cost is a bit steeper.
One of the big advantages of this method is you can get your stamp in a few minutes. If you can't wait for the online retailer to deliver your stamp or can't wait for the post office to open, buying postage from Easypost is the way to go.
Sure, there are services like stamps.com and Endicia (which by the way, are the same company), but they charge you a monthly fee, and often times require you to buy their thermal printers and proprietary adhesive stickers. If you are shipping a lot and have the budget for these supplies, then a service like the above may be worth it for you. However, if you are sending letters only occasionally, Easypost is a great way to go. They have no fees, and you get discounted postage. Current prices for a First-Class stamp from the USPS are $0.55, but Easypost charges $0.50!
The procedure below is no longer needed, as Easypost now lets you create a stamp through their web interface, however I will be leaving the instructions below for educational purposes.
Set up your accounts
Step 1: Sign up for an Easypost account.
Step 2: Fund your Easypost account - You need to initially fund your account (the minimum is $20). Each stamp you purchase will draw down from this initial balance. You can use a credit card or a checking account.
Step 3: Download Postman, or skip this step if you already have Postman.
Step 4: Run the collection

Select the "Postman for Mac" or "Postman for Windows" (depending on your system) dialog when it pops up.
Step 5: Paste in your Easypost API key
Head to your list of Easypost API keys. The production API key is the one that will let you purchase postage that you can use. Click on the "copy" button.

If you need help finding your API key, refer to this doc.

Head back to Postman and click on the environments drop down, which is probably currently set to the default of "No Environment". Change that to "Easypost" from the dropdown.

Then click on the little "gear" icon in the righthand corner.

This will open up your Manage Environments menu. Click on the "Easypost" name to edit it.

You'll want to paste your API key into the "current value" field. Click the orange update button to save your settings.
Now that you've got Postman set up, you can start buying postage stamps.