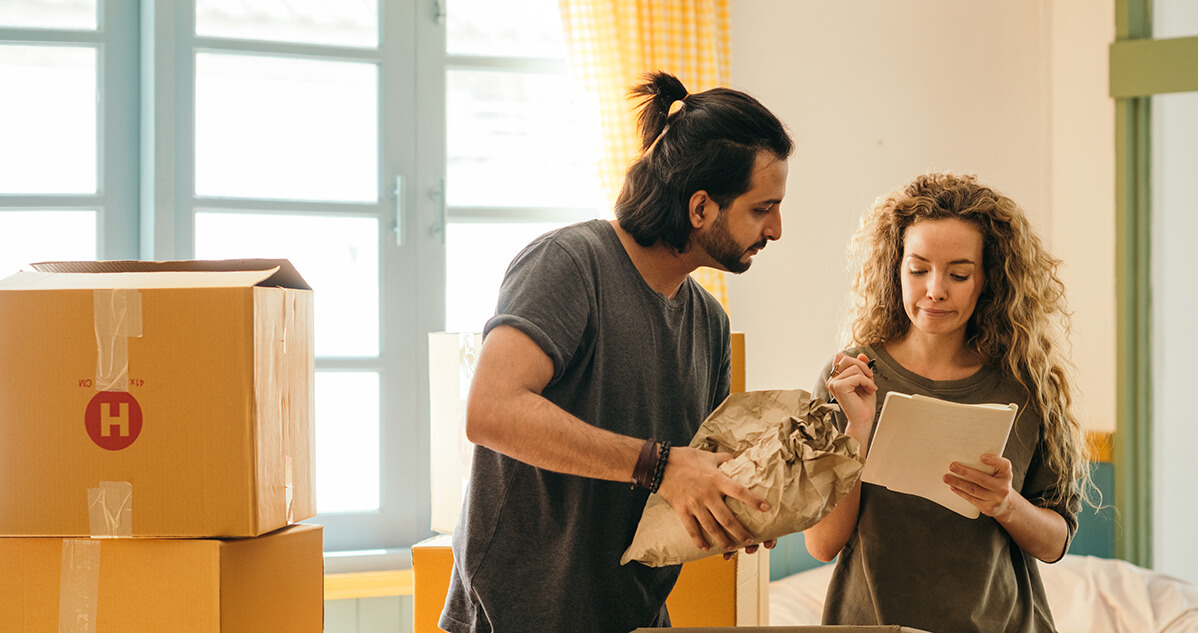 All You Need to Know About doing a USPS Address Change: Getting your mail forwarded to a new address
When you move to a new house or business office, you'll want to update your mailing address with the United States Postal Service. This ensures that any mail sent to your old address gets forwarded to your new address. Not only do your customers send you mail here, but this is where you receive everything from your lawyer's invoices to legal papers from your partners and suppliers, etc. You won't have to worry about forgetting to update your address with your vendors or credit card companies as the USPS will forward all your mail for a period of time after you request a change of address with them.
Therefore, if you are planning to move your home or office to a different location, make sure you update the address with USPS as early as possible as it can take 7 to 10 days after your file date before mail starts being forwarded.
With USPS (United States Postal Service), you can easily update your mailing address online or visit the local Post Office to fill their USPS change-of-address form.
That said, we've detailed a step-by-step guide to help you change your address and avoid delays in retrieving mail sent to the wrong address.
To change your address online, or over the phone, you'll need a credit card or debit card as there is a $1.10 identity validation fee. You can avoid the fee by going to your local post office and asking for the change of address form, also known as Form 3575.
There are third-party sites that may charge you fees in excess of $40. Avoid those and go straight to the USPS site as they are not affiliated with the United States Postal Service.
Options
What you'll need
What to do
Online

Your new and old address. Both addresses must be within the United States for the online form.
A credit card or debit card to pay for the $1.10 validation fee
A valid email address to receive the confirmation number.

Fill out the form on moversguide.usps.com
In person

Your new and old address. In person forms allow for moving TO an international address.
No fee required

Head to your local post office and pick up a "Mover's Guide".
You can update the address by visiting any local post office in person to fill out a change-of-address form. If you are moving overseas, you will have to fill out the change of address form in-person at the post office. The online version is not available.
If you are moving within the United States, you can avoid waiting in lines at the post office by filling out the change of address form (requires a one-dollar verification fee) online.
While the USPS does keep records of your old residential address and promises to automatically forward mail to your new address for six months – the system isn't foolproof. It is best to also update your address directly with any company that sends you mail.
Visit the USPS Change Of Address Page

The online version of the USPS form walks you through each step of the online process.

Choose whether a person or a business is moving

You'll be able to specify whether an individual, family, or business mail needs to be forwarded to a new address.

If you choose individual, only the mail address to that individual's name will be forwarded. If "Family" is chosen, all mail with the same last name will be forwarded. If the household has people with different last names or if any family member is remaining at the old address, each person should fill out an "Individual" form option instead.

Fill out your contact information

Enter in your name and email address as well as a phone number. These will be used to send a confirmation email once your form is filled out.

Confirm Whether the Change Is Permanent or Temporary

Here, you verify whether your address change will be temporary or permanent, as well as what date it will be in effect. While the USPS does consider most moves to be permanent changes, they do accommodate address changes for shorter terms.

A temporary change of address means that your mail will be forwarded from your old mailing address to the new one only for six months (with the option of another six-month extension). Business mailers do not receive your address unless you make the change permanent.

When you request for a permanent change of address, your mailing address is changed for good. Moreover, this new address is also registered in the NCOA (National Change of Address database).

Enter your old and new addresses

Here, you enter both your old address, as well as the address you are moving to.

Provide A Credit Card or Debit Card Number

USPS can verify your company or person's authenticity by matching the address information on the card along with the address you filled in on the form. Here, your card is also charged a verification fee of $1.10.

Once you complete the steps listed above, you will automatically receive a confirmation email from USPS verifying your change of address. You will also receive a letter in your mail (at the old address) confirming the date initiating the change.

Instant Savings and Voter Registration

You'll have the opportunity to also select some coupons and update your voter registration address in the next steps. You don't have to complete these to finish your change of address form. You'll get an email with a confirmation code when you finish the above steps.
The following are vital agencies that you will need to inform once USPS changes your business mailing address.
Customers and Clients
You must post updates to let your patrons know when you move. Whether it's through an email to subscribers, a website update, or a quick story on social media, make an announcement, so stakeholders are aware of where to send mail/letters.
Your Bank
Your bank will need to issue your statements and verify your billing address. If you leverage your bank's online banking facilities, you may even be able to make this change through the app.
Otherwise, you could always visit the local branch in person or call the customer service helpline to speak to an agent.
Billing Address
If you are a business in an industry that requires products/parts to be shipped to your business address, you should update your suppliers with your new address. Make this change via the online collaboration software you use or give each supplier a quick call to let them know. Don't forget to update the addresses your invoices.
Utility Company
You will have to notify your utility companies (even before making a move) as they may continue to charge you for electricity or running water at your previous business location. Moreover, you will also need to inform them about where you will be shifting, to ensure your new facility is fully operational before you move in.
The processing time depends on a wide range of factors, such as your exact location, number of requests USPS is currently handling, as well as the time of the year.
For the most part, a change of address will take effect in approximately seven business days once you place your request.
That said, the request can process much faster than expected, especially if the new address is within the same state.
Updating your home address with USPS will ensure that mail will be properly forwarded. Updating your business mailing address can help with tracking and recovering lost mail as well as minimizing risks to your business.
Also, in case you've already filed for a change of address, but the move falls through at the last moment, there is no need to worry. Head over to the USPS website to cancel your request online by simply entering the confirmation code you received when you filed.
They may also ask you for the new zip code to confirm your identity. After that, the changes will revert in as little as two days.
If you need more details about changing your address, visit the official USPS FAQ. The FAQ will answer your questions about forwarding to hospitals and military addresses too.