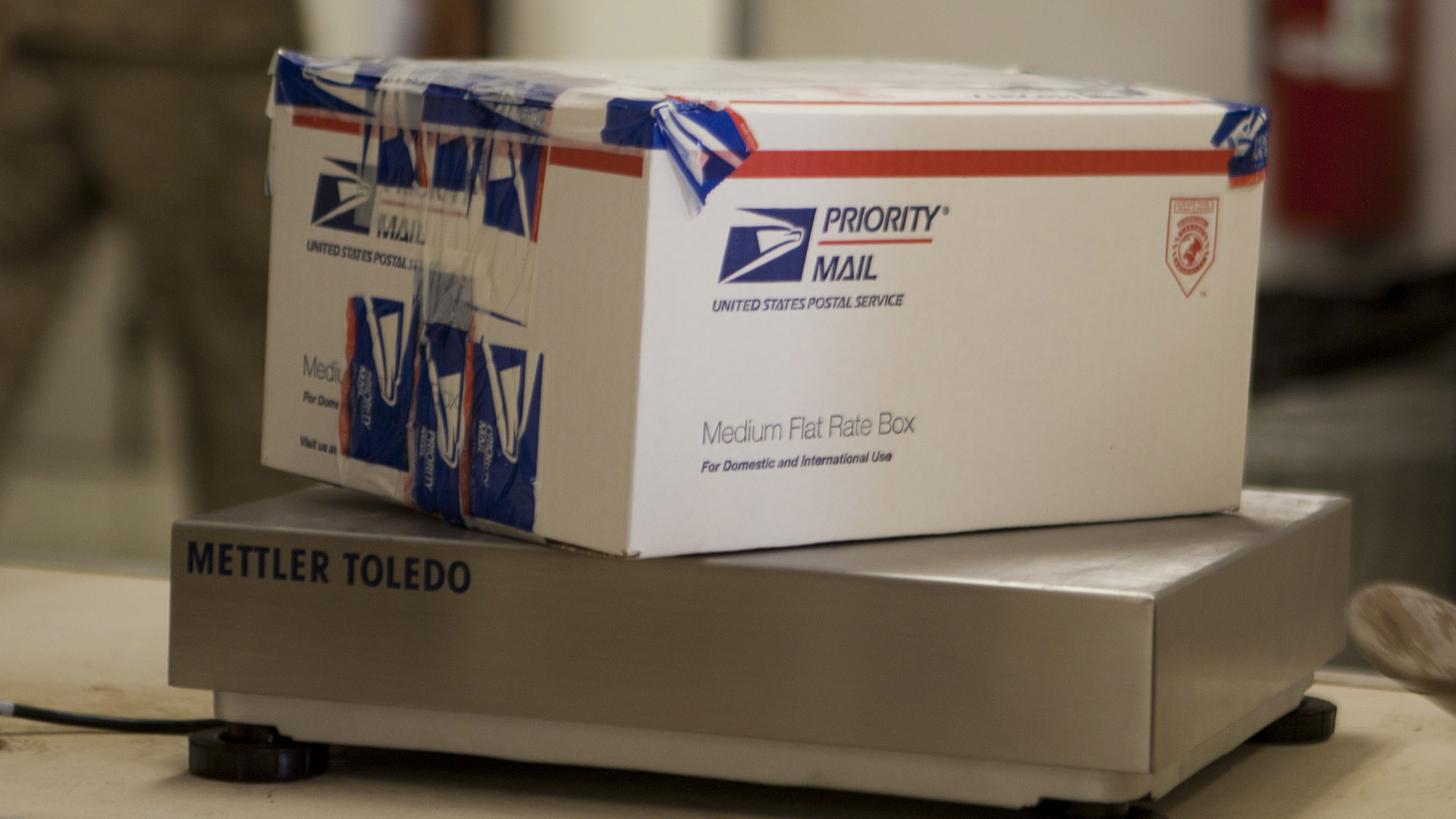 USPS Flat Rate Boxes - What you need to know
Updated:
•
Published:
•
11 min read
Flat rate shipping is convenient, but may not always be the best deal.
The Flat Rate shipping that is offered by the United States Postal Service is a service assigns a shipping price based on the box that used no matter what the weight of the item is (if it is under 70 pounds). The caveat is that the item or items you are shipping must fit into a pre-defined box provided by the United States Postal Service (USPS).
This service is helpful in that it simplifies shipping decisions for those who are less familiar with typically complicated shipping charges, but it may not always be the best deal, especially when you can get discounted Commercial Rates by using shipping software like ShippingEasy or Stamps.com
Quickly determine if shipping by USPS Flat Rate is right for you by heading to the USPS shipping calculator on our home page. Enter the measurements of your package to compare the rates given by the calculator with the USPS Flat Rate Boxes and Envelopes listed in the table below:
Prepaid Forever® Priority Mail Flat Rate® Packaging is also available at the post office online store.
The USPS two flat rate shipping services:
Priority Mail Flat Rate: Delivers in 1 to 3 business days using USPS provided boxes and envelopes.
Priority Mail Express Flat Rate: This express option has an overnight delivery guarantee. The flat rate is only limited to envelopes, but you can fit small boxes or books into the envelopes.
As a business, you have to pay fees to a shipping carrier, buy packing materials and pay labor costs for every order – these expenses reduce your overall profitability.
You also have to cater to the high expectations of your customers; they want free shipping and prompt delivery.
Flat rate shipping ensures that you aren't charged based on the size or weight of the package – you pay a flat rate for sending a parcel to any destination.
This way, your customers won't get an expensive surprise in the form of delivery charges when they check out their orders. Remember, online buyers are finicky – they can abandon carts and cancel orders for any reason at all. With flat-rate shipping, you have one less thing to worry about.
Is your e-commerce business ready to deliver products at a flat rate? Follow these instructions to get started:
Get USPS Flat Rate Boxes

You'll have to use packaging provided by the USPS to take advantage of flat rate shipping. Visit your local USPS office to see the sizes available – remember the bigger the box, the higher the charges for shipping it. You can also order the boxes online for free.

Pack Your Products Up

Bring the appropriate sized boxes back to your offices and securely pack your items in them. Address the package correctly, so it gets to its destination. You can buy the postage online through Shippo, or Click-and-Ship, or buy the shipping labels in-person at the post office. You will end up paying slightly more when you buy shipping from a brick-and-mortar location.

Ship them!

You can schedule a free pick-up using the post office's online form, or you can bring the packed and addressed boxes back to the USPS office to ship them. If they are already labeled with postage purchased, the post office usually has an area where you can just drop the packages off without needing to stand in line.
Here's what you get when you opt for USPS flat rate shipping for your online business:
Reduced Weighing Errors. Sellers usually use shipping calculators to figure out the cost of each box – but if you get the weight wrong, the resulting shipping expenses might be more than you bargained for.
With the USPS flat-rate service, there are no surprises and you pay a fixed shipping rate for your products.
Items shipped with the USPS Priority Mail flat-rate service must weigh less than 70 lbs. Standard shipping charges apply for heavier items, and you'll have to pay those based on the size, weight and dimensions of the parcel.
Luckily, many e-commerce products such as shoes, apparel, cosmetics, gadgets, etc. don't exceed this weight limit so your business can benefit from a flat-rate shipping service.
If it fits it ships. If your item can fit in one of the many flat rate envelopes or boxes, it will ship for a flat rate fee, no matter how heavy it is (as long as it doesn't exceed 70 pounds). As long as you make sure the box closes properly as it was designed to do, the post office will ship it. This means you can put small boxes in the padded flat rate envelopes and still get the flat rate shipping fee of the envelope.
Streamline Your Business. You can work on scaling your business when you don't have to worry about shipping costs and weight calculations.
Focus on strategies to increase business revenues and get more leads to convert. In fact, you can use USPS flat rate shipping as a marketing tool to motivate buyers to spend more as the weight of the package won't affect the cost of the shipping.
Eliminate Hidden Surcharges. Priority Mail is simple and cost-effective, not just for you but for buyers as well. They no longer need to worry about any hidden shipping costs that will catch them unawares during checkout.
When customers see greater clarity in your sales process, it helps them trust you as a seller, so they keep coming back to buy from you.
Free Boxes And Envelopes Minimize Long Term Costs. Boxes and envelopes may not seem like a major operational expense, but they do add to your costs. With USPS Flat Rate, you don't need to purchase these items, because they are provide free by the post office. They are shipped to you for free as well.
However, you'll still need to pay for the packing peanuts or other void fill and cushioning items. But even then, it's better than having to pay $1 per box or envelope, the costs add up especially when you are fulfilling hundreds of orders every week.
Priority Shipping Prioritizes Your Customer. You need products delivered quickly to keep your customers coming back to you. With Priority Mail, USPS makes sure that your customers don't have to wait longer than 2-3 days to receive their parcels.
In fact, it ships faster than ground shipping provided by carriers such as UPS and FedEx. All Priority Mail includes a tracking number.
Get Better Coverage. To be successful, you need to expand your customer base. With USPS flat rate services, you get access to every address in the United States., including post office boxes so you can deliver parcels anywhere your customers are (UPS and FedEx don't deliver to PO boxes).
This also includes governmental post offices – APO (army/air force), DPO (Diplomatic/U.S. Embassy), FPO (Fleet/Navy). Other services often use USPS in the last mile to deliver to these addresses, but you get priority delivery with USPS flat-rate services.
Greater Security. It wouldn't bode well for your company's reputation if one of your customers ordered something off your website only to have it stolen or lost at the last minute.
Some carriers may be careless and leave your packages at the doorstep, making them vulnerable to theft. The USPS flat rate service efficiently deals with this issue, because it's the only authorized carrier that can place packages in mailboxes. This is assuming mail box is large enough for the box.
When packages are safely inside mailboxes instead of getting abandoned at doorsteps, there are fewer chances of theft or fraud. Additionally, USPS flat rate shipments are protected by U.S. federal law enforcement which also helps.
You should decide on flat rate shipping when it's cost-effective for your business. Flat rate shipping works best for regular shipping within proximity, for instance, within the U.S.
Flat rate shipping may not be appropriate for overseas shipping, however. If your e-commerce business ships internationally, you may have to deal with taxes and duties levied on these products. The rates also change based on what region of the world the product ships to.
Tracking USPS packages that are sent to international destinations can also be problematic. Once a USPS package arrives in a foreign country, tracking becomes the responsibility of that country's postal system. Sometimes they are just not reliable, or don't update as quickly as USPS.
Besides that, you may want access to more competitive rates for the area you're shipping to and other services can provide that.
USPS is the first carrier to offer flat rate services, but there are other options that you can explore, like the FedEx One Rate service and the UPS Flat Rate Box Service.
Here is a small comparison of small medium and large boxes for the three services:
USPS Priority Mail. USPS Priority Mail delivers packages in 1-3 business days and offers to pick up directly from your business office or warehouse. Most boxes are insured for up to $50, and all of them include USPS tracking. There are no fuel surcharges or additional Saturday, resident, or rural delivery charges. The small boxes cost $7.50, medium costs $12.80, and large boxes cost $16.10.
The FedEx One Rate delivers within 1-3 days, and it has a money-back guarantee. You can drop your shipments off at 56,000 FedEx locations. Can be quite convenient when your post office is closed.
FedEx One Rate has three categories from origin to destinations anywhere within the contiguous United States:
Local (less than 150 miles. Faster service levels cost more, but with FedEx Express Saver:

shipping the FedEx Small Box starts at: $12.40
a FedEx Medium Box costs: $16.50
a large box: $24.95

Regional (151-600 miles). With FedEx Express Saver:

shipping the FedEx Small Box starts at: $14.25
a FedEx Medium Box costs: $19.40
a large box: $27.00

National (more than 601 miles). With FedEx Express Saver:

FedEx Small Box: $16.95
FedEx Medium Box: $21.25
FedEx Large Box: $29.60
The small, medium, and large boxes from FedEx differ in dimensions from USPS, so be sure to verify your item will fit.
The UPS Flat Rate Box delivers to 48 States in the U.S. and its weight limit is 50 lbs. The maximum size per UPS Simple Rate package is 1,728 cubic inches, and is designed to work with the shipper's own box or poly mailer. You can drop your shipments either at the UPS Store, UPS Authorized Shipping Outlets, a UPS drop box, or even hand them off to a UPS driver. Their 2023 rates are available in this PDF
Choose from four service options: UPS Next Day Air Saver, UPS 2nd Day Air, UPS 3 Day Select and UPS Ground. Small:
| UPS Simple Rate Size | UPS® Ground | UPS 3 Day Select | UPS 2nd Day Air® | UPS Next Day Air Saver® |
| --- | --- | --- | --- | --- |
| Small | $13.45 | $21.60 | $28.60 | $45.00 |
| Medium | $18.15 | $29.75 | $39.15 | $53.65 |
| Large | $24.55 | $41.45 | $58.30 | $67.70 |
E-commerce is growing steadily, putting a greater emphasis on customer service. As online businesses struggle to differentiate their offerings, they must eliminate hidden shipping costs and facilitate buyers with affordable delivery options.
Flat rate services like USPS can help you get the best margins and ensure security for your products in transit. Lower shipping costs not only help the customers make the purchase decision but also increase your profit margins many fold.
Take advantage of flat-rate shipping to help your online business grow.