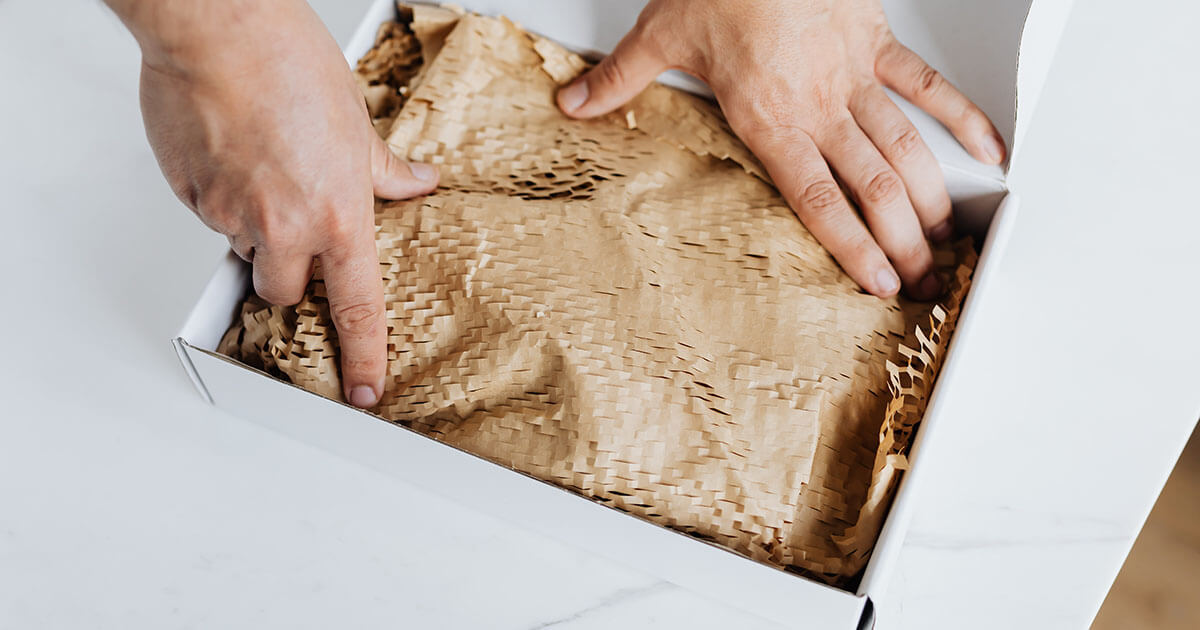 Selecting the right packing and shipping centers for your valuables
Family heirlooms, favorite antiques, your mom's crockery set – these are all fragile items, and just thinking about shipping them cross country can be stressful.
The good news is that there are plenty of shipping services out there that can pack your goods for you and ship them carefully. These shipping centers are ideal for one-off shipments. If you ship rarely and don't keep a stock of shipping materials, these shipping centers can be very convenient. Just show up with your item and they will securely pack and ship your package for you. You will be paying a premium on both the shipping labels and boxes for the convenience.
If you have to ship expensive electrical equipment, glass items, laboratory materials, or collectibles of any kind and you want to make sure that they reach their destination safely, these shipping services will take care of your most valuable possessions.
We've compiled a list of some of the best and most reliable packing and shipping services that handle your shipping items with utmost care and consideration.
The UPS Store ensures that your delicate high-value items are handled by their experts who are trained in advanced packing techniques such as block and brace, double box, and suspension.
UPS Stores should not be confused with drop-off locations at CVS. While certain CVS locations will allow you to drop off or pick up your UPS packages, they will not pack your items or allow you to buy labels from those locations.
At a UPS Store, the employees can pack and ship art pieces, electronics, even awkward and oddly shaped items like sporting equipment or furniture for you. Here's what they offer:
UPS promises a secure shipping process through its Pack and Ship Guarantee, which states that if a UPS Store location packs your item, and it gets damaged during transit, you will be reimbursed for the value of it.
But the reimbursement rule decrees that if you are not able to declare the value of the item at the time of the transaction, the maximum reimbursement value will be $100.
You'll have to buy the boxes and other packing supplies from the UPS center you are using to ship your valuables. Each store will stock different sized boxes and packaging material like bubble cushioning, foam wraps, and foam planks available for sale. You pay for them, and the packing experts will put together the package for you.
Furthermore, if you are shipping highly-sensitive items, UPS provides specialized packaging to protect your valuables. This includes retention and suspension inserts, innovative designs that fit your item, as well as non-bulky packing materials that are eco-friendly and fully recyclable.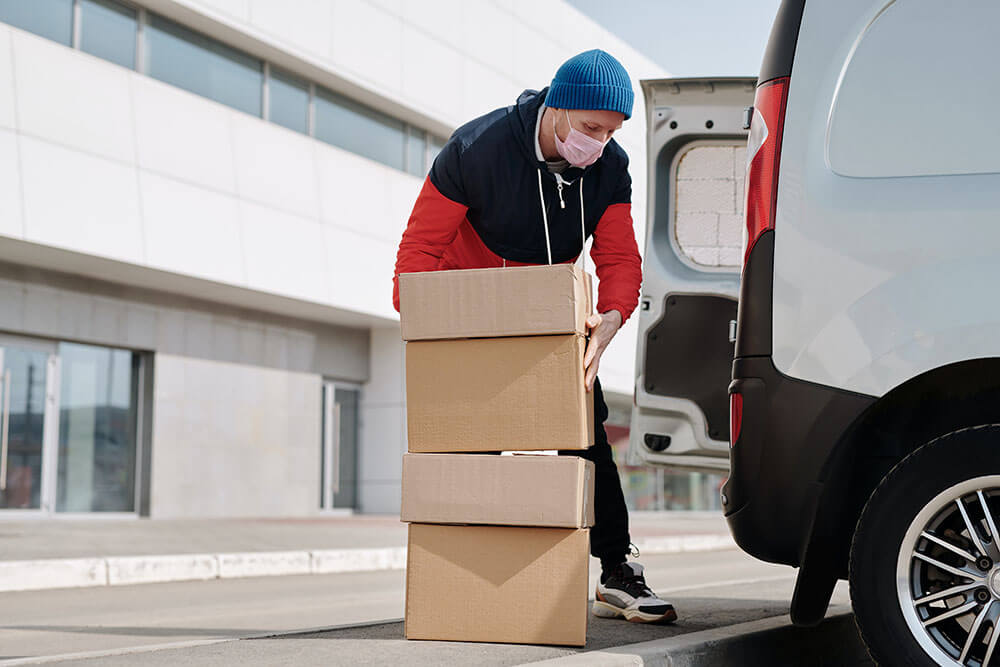 This is another great option for packing and shipping valuable goods.
FedEx offers a comprehensive guide on packing specialty items if you want to do it yourself. Otherwise, you could also ask them to do it for you – they can also create customized packaging if you are not satisfied with the standard boxing that they provide. FedEx offers shipping services in FedEx Office locations, FedEx Ship Centers, and Office Depot and Office Max locations.
A word of warning. Like the UPS drop off stations at CVS, Walgreens will allow you to drop off your FedEx packages, however, they do will not pack a shipment for you. While certain Walgreens now allow pick-up and drop-off of FedEx packages, if you want to send a package, it must be already packed with a label already purchased applied onto your shipment. You can buy a FedEx label through their site or through a third party like EasyShip. The advantage of using something like EasyShip is that you can compare prices and apply discounts to your account.
Here are two more features to look forward to when shipping from a FedEx center:
If you ship your item via the FedEx Express, FedEx Ground or FedEx Home Delivery services, you can file a claim in case your package gets lost or damaged. The FedEx staff will thoroughly assess and investigate your claim under the terms and conditions of the shipment.
If you are unable to declare the value of the damaged or lost item, FedEx is liable to pay you $100 unless a higher value is declared.
However, in the case of fragile items, or items of high value, FedEx may compensate you with $1,000. You can find these details at the local FedEx support centers.
You can buy packaging supplies and boxes from FedEx and leave your worries to their packaging experts. To take advantage of their in-store shipping and packing assistance, visit their store founds at thousands of convenient locations around you.
If you are looking to buy packaging material from them, you will find boxes, tapes, cushioning and packing peanuts or standard and specialty boxes at their stores near you. Great for shipping that laptop you sold on eBay.
You can choose from several packing options such as envelopes, tubes, and boxes that are available in varying sizes and shapes at no extra cost but only for use with FedEx Express shipments.
Staples also provides everything you need to ship your item while ensuring maximum protection. It has a wide range of packing and mailing supplies to ensure the safety of your package.
However, interestingly enough, Staples can help pack your items, but it uses UPS delivery to ship your item.
Hundreds of Packing Options
Staples offer a range of packing materials like boxes, pads, envelopes, poly bags with other essentials such as foam packing peanuts, packing rolls, and packing tape.
They also have a wide selection of cardboard boxes – in different sizes – to ensure that you can find the right one for your deliverables. Moreover, their polybags are the best and safest alternative to envelopes and cardboard boxes because of their lightweight yet sturdy construction.
To keep your item safe, Staples also have a variety of cushioning material to protect it. They even allow you to wrap your package with plastic stretch wrap or shrink film that adds an extra layer of security.
Independent shipping stores give you the choice to ship your package either through their proprietary service, or through DHL, UPS, FedEx, USPS or smaller couriers. Additionally, they will also help you with the packaging of your items to keep them secure through the entire shipping process. These independent shops can often be useful in finding regional couriers that ship to specific companies at lower rates. Many specialize in shipping larger or awkward to pack items like art or trade show displays. They may even construct a custom crate for you if you find a place that also handles freight.
You can find these independent pack and ship stores using Google Maps or Yelp.
Packing Material
An independent store can offer you all the packing supplies you need, and along with insurance in case your package is lost or damaged.
Whether you need shipping for your small business products or personal artifacts, independent stores are equipped to deal with them in the best possible way.
Many of these stores offer crating services with wood or Styrofoam crates for artwork, lined crates for paintings or mirrors, suspended crates for hanging items like chandeliers, and a whole lot more.
All in all, these independent stores offer cost-effective shipping services with excellent facilities and safe delivery within their guaranteed time frames.
If you are worried about shipping your valuable items cross-country or to far-off locations, there are plenty of shipping services that will pack your valuable items and ship them for you.
You get to work with professional packing experts who will not only secure your shipments with the utmost care, but they will also offer you their expert guidance so that you leave the store free of any worries.
Therefore, no matter how fragile your shipments are, take your pick from the many competitive packing and shipping options available at your service.