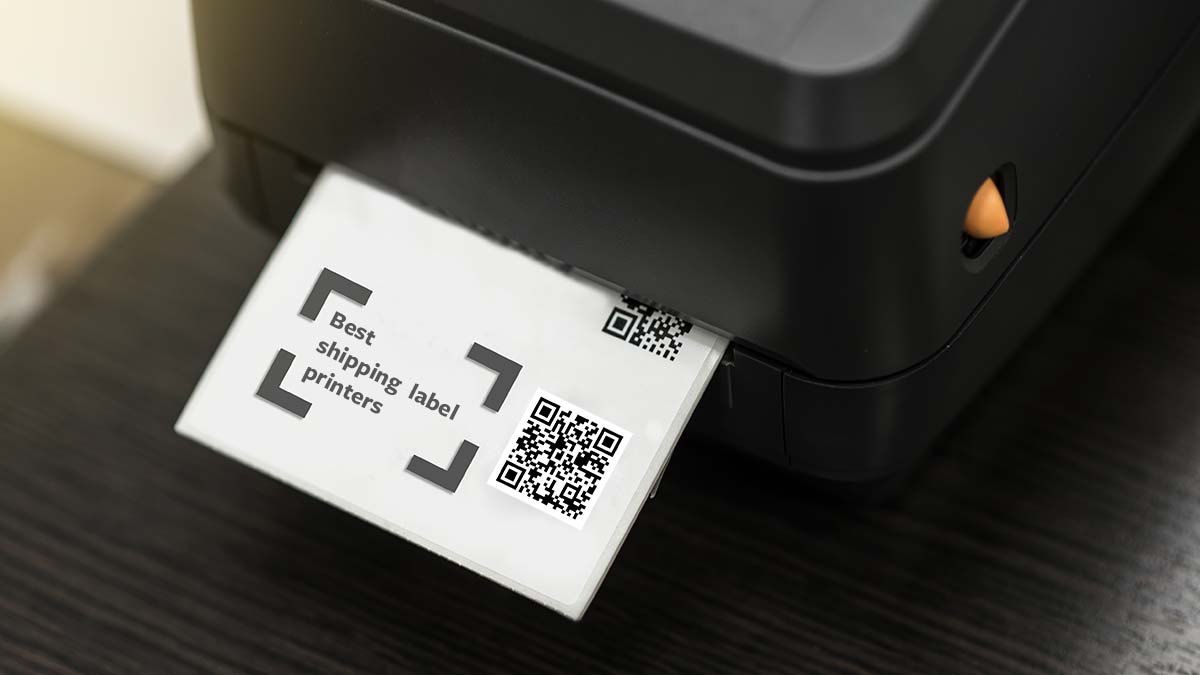 Ranked: The 5 Best-Selling Shipping Label Printers of 2022
Shipping label printers can quickly become an e-commerce merchant's best friend, and not just for getting you out the post office line — though a fantastic selling point for many.
Today, they're saving merchants time, money and complexity across fulfillment and beyond. All from a single low-profile, low-impact device that fits seamlessly into workstreams.
For business owners, it's more than a nice-to-have — it's a boost to their bottom line, and their productivity.
With a myriad of options in the market, finding the right printer can feel like a daunting task. That's why we're breaking down the five best-selling shipping label printers of 2022, with tips on finding the right fit for your business.
Shipping label printers aren't one-size-fits-all, and for e-commerce, that's a good thing. It means there's something for every stage of business — and more importantly, every budget. We've outlined some of the most important consideration factors to ensure merchants find the right feature set.
What to consider before buying:
Volume:
Output and speed
Load capacity
Bulk printing support
Capabilities:
Design customization for building your brand
Live support for responsive troubleshooting
Proprietary software with expanded features
Connectivity:
Compatibility with Mac or Windows
WiFi or USB connectivity
Support for multiple devices
While traditional inkjet and laser printers can be great for home offices, this guide will focus on thermal printers — a tool that eliminates the need for ink cartridges and the waste of excess paper. Best of all, they're highly more cost-effective and efficient for online sellers.
Let's explore our frontrunners:
1. DYMO 1755120 LabelWriter 4XL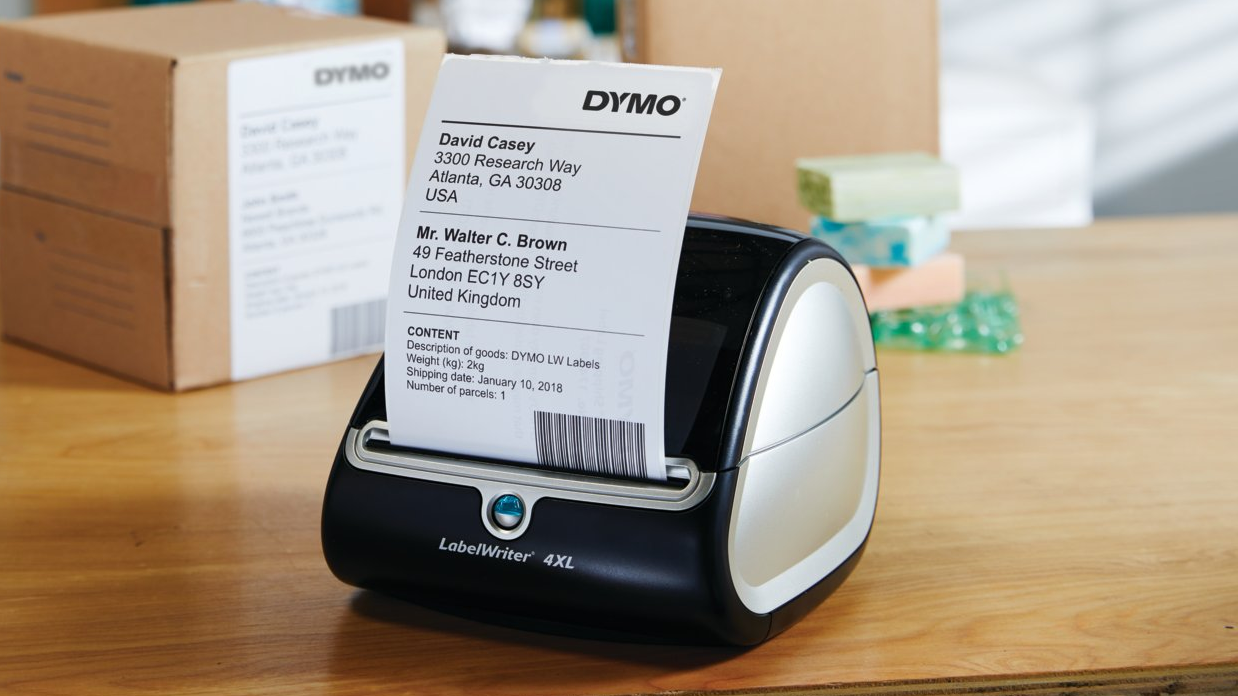 From home organization to office efficiency, DYMO is a house-hold name for label makers. This particular thermal printer specializes in extra-large shipping labels for e-commerce merchants.
Price: $215
Speed: 53 labels per minute
Resolution: 300 dpi
Wireless: No
The prowess and speed of the DYMO LabelWriter 4XL makes it a prime candidate for high-volume e-commerce sellers. Specializing in warehouse labels, barcode and identification labels, bulk mailing labels, and more, the LabelWriter 4XL is a workhorse with a wealth of features.
Most unique to this printer, is its extra-wide format printing capabilities — offering labels at a size of 4x6 inches. Coupled with its 60 different label templates, and the freedom to import your own logos and text, the LabelWriter 4XL offers more customization options to help grow your business and brand.
Connect your printer to a Mac or PC through a standard USB cable, and access the DYMO software to get started.
This printer requires proprietary labels which can get expensive, but you may be able to get away with using third-party labels. While the relatively compact size makes it nice for the home, if you are shipping larger volumes, the alternatives below make for much better choices, especially as the Rollo, MUNBYN, and Arkscan printers allow you to use the free 4x6-inch labels from FedEx or UPS. DYMO does not.
PROS
CONS

Print 53 standard 4-line address labels, or 129 high-capacity 4-line address labels per minute
Customize graphics and logos with over 60 professional label templates
Print postage approved by USPS
Reliable customer support

Higher entry price for early e-commerce businesses
No wireless options
Does not support dual-roll functionality
Warning: DYMO 5XL, 550, and 550 Turbo label printers do not allow you to use third-party labels. You may be tempted to buy these newer models, but be warned that these printers have RFID tags built into their printer label cores forcing you to buy the more expensive Dymo branded labels. The Electronic Frontier Foundation has an article with further details here.
2. Brother QL-1110NWB Wide Format
Print labels from your smartphone and cut down on cord clutter with the Brother QL — a professional-grade, high-speed wireless printer with multiple connectivity options for merchants. This is popular printer that is often out of stock on Amazon, but it can usually be found in stock at B&H Photo.
With a full range of exclusive features, tools and software for busy retailers, the Brother QL offers one of the most versatile, wide-format options on the market.
Price: $284
Speed: 69 labels per minute
Resolution: 300 dpi
Wireless: Yes
The Brother QL-1110NWB carries all the same features as the DYMO — and then some. Engineered to increase shipping productivity, it does just that thanks to built-in tools like the automatic crop function, wireless connectivity, and its own shipping software development kit.
Growing retailers shouldn't be intimidated by it's enterprise-level capabilities, though. The Brother QL can be integrated with small business applications just as seamlessly as warehouses. Making it one of the most feature-rich and flexible options for merchants taking their business to the next level.
While the labels are proprietary, there are non-branded Brother compatible shipping labels available on Amazon which can get you label prices down to about 2 cents.
Brother also has a shipping label printer that can use non-proprietary labels, but comes at a price premium.
The extra resolution (300 dpi vs 203 dpi) of the Brother printers makes for a nicer quality print, especially if you are using custom designed labels with a smaller font (7 point) or finer detailed graphics.
The "NWB" in its model number indicates network connectivity, letting you print wirelessly from Wi-Fi. The Brother label printers also allow you to from your mobile devices such as Apple iPhones, iPads, and Android phones.
PROS
CONS

Connectivity options for Bluetooth® wireless technology, Ethernet and Wireless (802.11b/g/n) interfaces
Print from your smartphone or tablet
Compatible with Windows, Linux, and Mac

Higher entry price for early e-commerce businesses
Printer setup is more involved than competitors
3. Rollo Label Printer
In the world of shipping labels, few can top the ease-of-use and flexibility of the Rollo Label Printer. Coming in at a print speed of 150mm/s, it's also almost twice as fast as the competition.
With easy set-up, 5-star US-based customer service, and free UPS labels, the Rollo makes it possible to save big and ship reliably all-in-one.
Price: $190
Speed: 60 labels per minute
Resolution: 204 dpi
Wireless: No
As one of the highest-rated printers on the market, the Rollo Label Printer is a master of powerful simplicity. Connecting you to every major e-commerce platform and operating system, the Rollo works with the tools and software you already use to simplify your shipping — making it a great fit for resource or space-constrained retailers.
Merchants will also enjoy the on-hand customer support for set-up issues, shipping obstacles and more. Helping your business avoid any downtime or excess fees.
If you need wireless capabilities, Rollo has a Wireless option for about $100 more, or if you are technical, you can set up a wireless print server with a Raspberry Pi.
PROS
CONS

Easy setup & short how-to videos
Support for different paper rolls, including free UPS rolls
Compatible with all major shipping platforms and operating systems

Must remain connected through a USB cable
Slightly lower printing resolutions that its competitors
4. MUNBYN Thermal Label Printer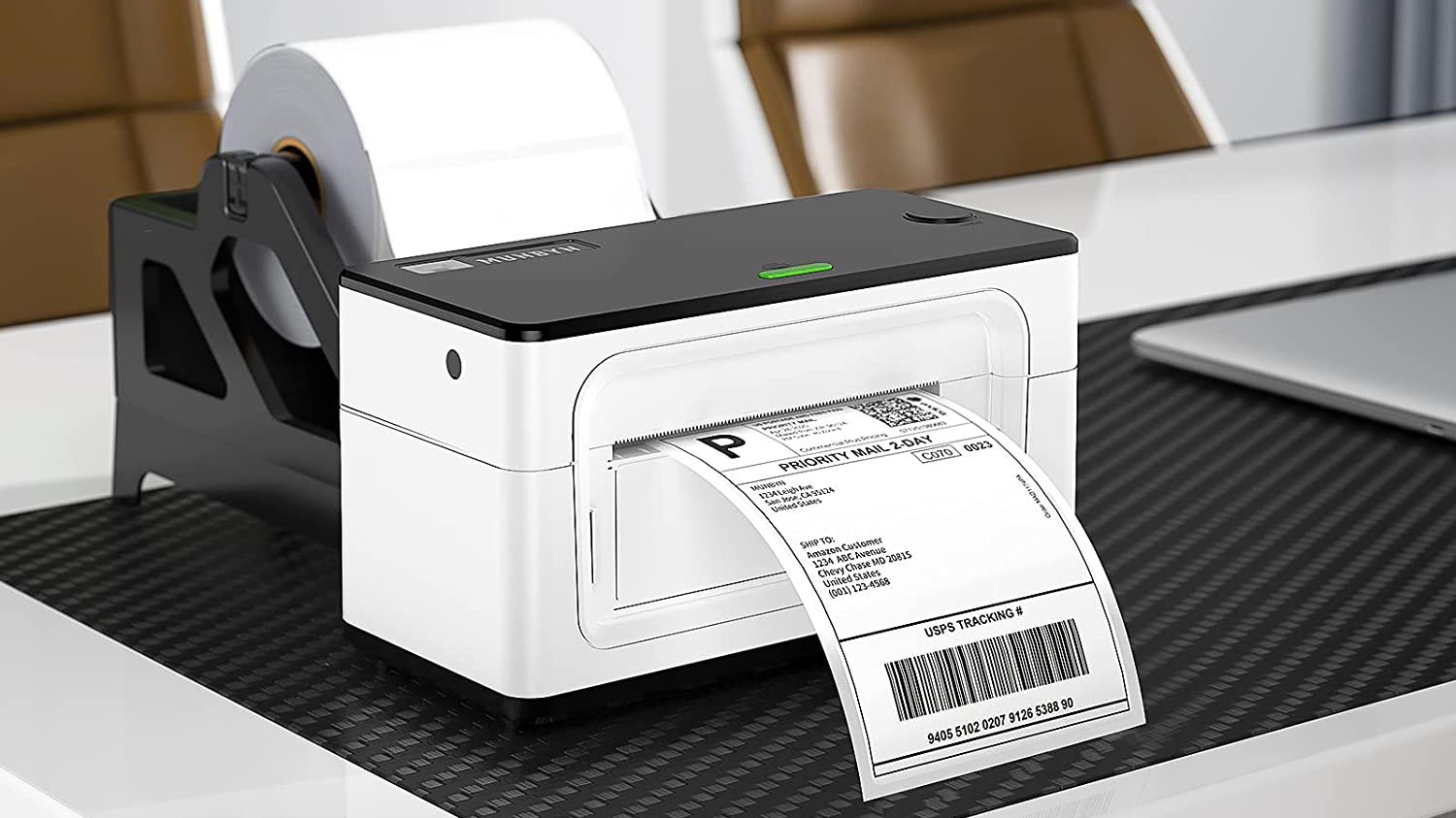 When there's a lot to label, look to the MUNBYN for a high-speed option with a higher load capacity. Specializing in continuous label printing, the MUNBYN Thermal Label Printer offers a core feature set that rivals most devices.
Best of all, the MUNBYN Wi-Fi Dongle can connect your label printer to your smartphone, in addition to multiple devices at once.
Price: $150
Speed: 72 labels per minute
Resolution: 203 dpi
Wireless: No
With multiple platform compatibility and one-click setup, the MUNBYN allows users to start printing out-of-the-box. As the fastest printer on our list, it can also create 700 labels consecutively before activating a five-minute rest.
Merchants will notice a $190 retail price, but a quick search for online sales can bring the cost down to $150. It may be one of the only printers on our guide without its own design toolset, but it's not an issue when you're already using an all-in-one shipping platform like Shippo.
PROS
CONS

Built for speed and high-volume printing
Great for printing on the free shipping labels available from UPS, FedEx, and USPS.s
Compatible with every major shipping label software provider
WiFi option

Does not support Chromebook's Chrome OS
Does not come with its own label design software
5. Arkscan 2054a – Best for Reliability and Customer Support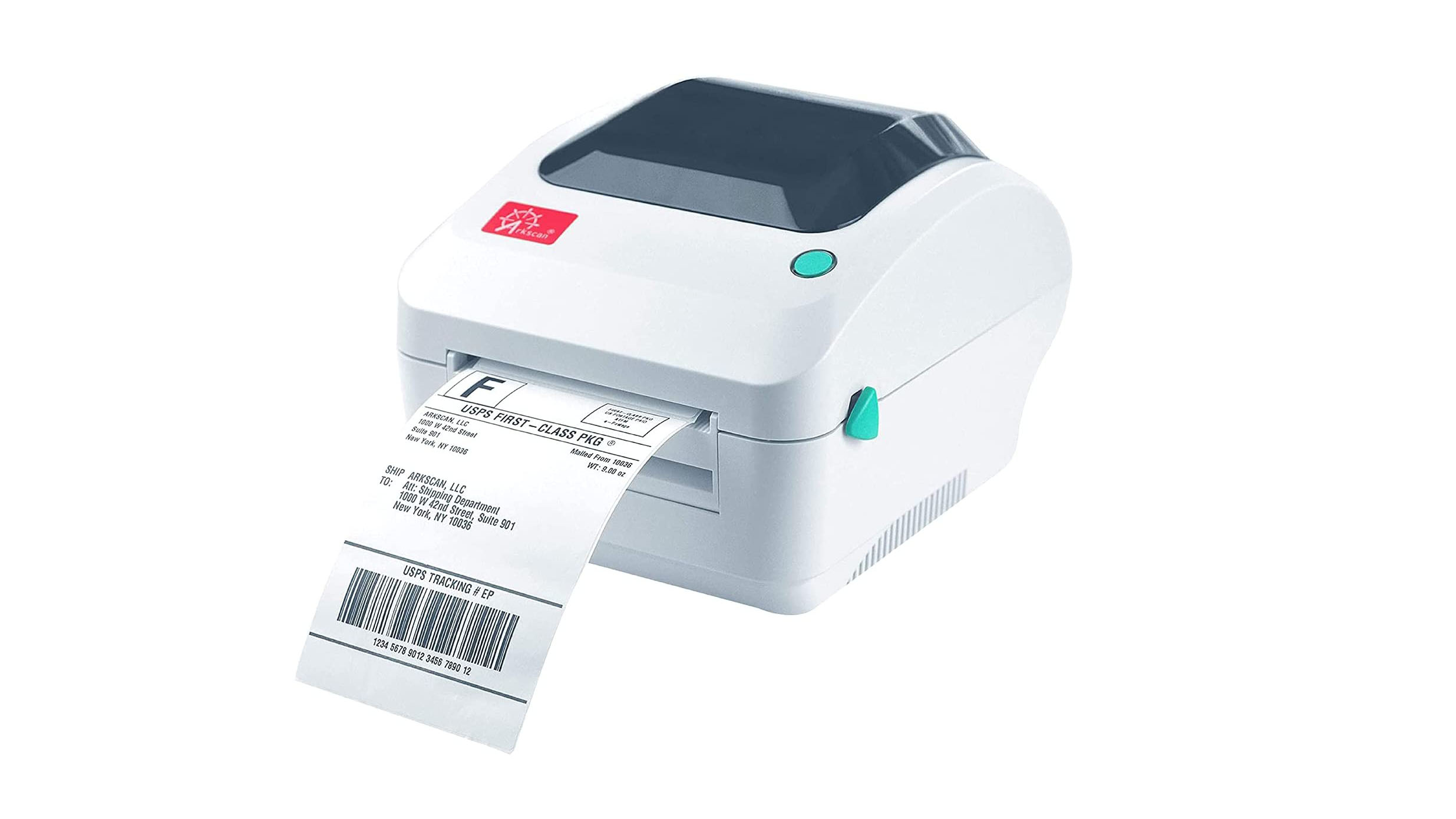 It may not be as feature-rich as some of its competitors, but the Arkscan 2054 remains a contender for its quick and reliable performance — and slightly lower price tag.
A good option for regular daily use, the Arkscan 2054 also comes reinforced with professional
Price: $169
Speed: 5 inches per second (roughly 50 6-inch long labels per minute)
Resolution: 203 dpi
Wireless: No
Merchants will benefit greatly from Arkscan's US-based live tech support — available to help with everything from set-up to shipping complications.
The Arkscan has an external label feed option allows for use of free large rolls of UPS and FedEx shipping labels.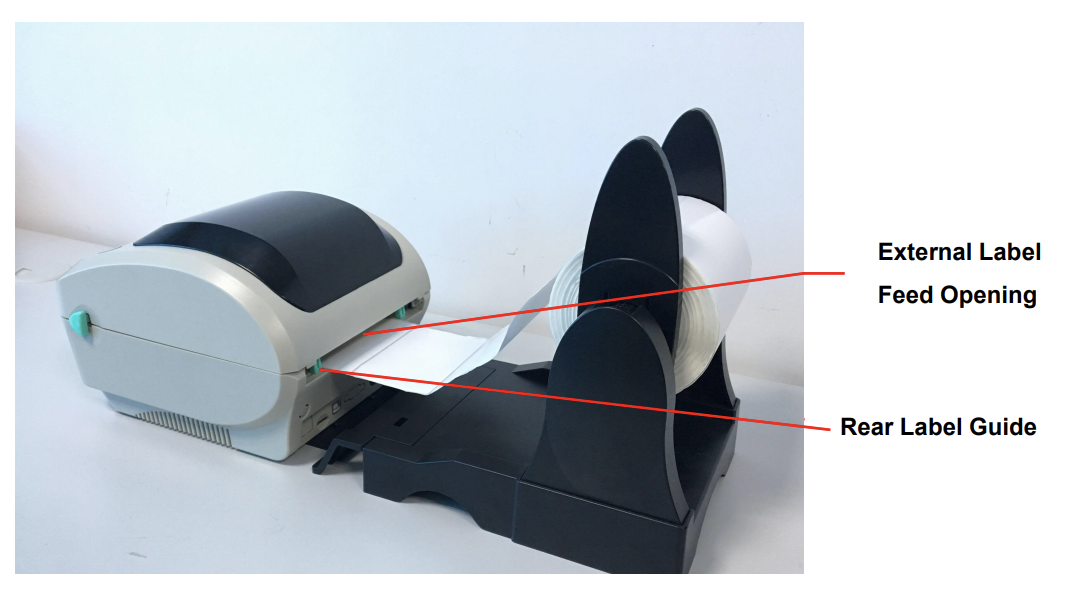 Even with a more modest feature set, the Arkscan 2054 still provides most of the same core functionality as competitors. But some may enjoy the lower profile and intuitive design for simple, everyday use.
PROS
CONS

Responsive customer service
Free customization software
Support for free FedEx and UPS labels. Support for DYMO and Zebra-branded label paper
Lower initial cost relative to competition

Design software only works for Windows users
Does not support printing from mobile devices
Adding a shipping label printer to your setup is a major step towards streamlining fulfillment, but to optimize shipping end-to-end, you'll need a shipping platform that's built for your business.
An all-in-one shipping solution like EasyShip makes it easy to compare live carrier rates at checkout, build loyalty with easy tracking and returns, and print labels faster with built-in automation.
Most importantly, it's free for e-commerce merchants to sign up.
Start printing your labels in minutes — and get the most out of your printer today.